Amy A.
Monday, June 21, 2021
These champions are big, they're old, and they're BEAUTIFUL.
Did you love playing around trees when you were a kid? Growing up, trees were my forts, my jungle gyms, and some of them even grew to feel like good old, solid friends. Climbing up into the branches of an aerie lookout or burrowing past the ground-sweeping boughs of a big old pine (my Ali Baba's Cave), there were always interesting possibilities with a tree around. The first time I saw the towering and majestic, ancient Redwoods out on the West Coast, I was struck with awe and admiration. That's when it dawned on me as an adult, the fact that big old trees are special.
Those of us living in Richland County, South Carolina, who can appreciate a Good Tree (or two), we are in luck (and in gratitude to those who fought to save an old growth forest).
Just down the road and around the corner we have a national gem, Richland County's very own Congaree National Park. This particular national park - OUR National Park boasts the largest intact expanse of old growth bottomland hardwood forest surviving in the southeast region of the United States. Within this expanse are at least 25 individual trees which are the largest of their species found in the whole of the United States. This is the largest concentration of Champion Trees in all of North America.
I challenge you to visit the trees of Congaree National Park and NOT feel the peace, the awe, and the gratitude that beholding such majestic beauty brings about. Thumb through a book, watch a video, plan a short day trip. Or just jump in the car and head on down the road to the national gem in your own backyard. Take a quietting walk among the majestic giants. I think you'll like it.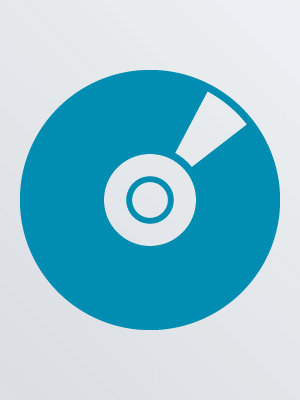 The Story of Congaree National Park
Published in 2007
"A place where nature and art complement each other, and history feels close at hand."Container
Richland County, South Carolina
Published in 2017
Located in central South Carolina, only a few miles from the capital city of Columbia, Congaree National Park is the largest old-growth bottomland hardwood forest left in the country and one of the most biologically diverse parks within the national park system. Nearly 100 species of trees have been documented within the park, almost as many as in the entire Pacific Northwest. The park has one of the tallest hardwood forests anywhere in the temperate world and features numerous trees of record-setting proportions, a distinction that has earned it the name "Forest of Champions." This book discusses the early history of the area that later became the Congaree National Park, shows efforts to protect it from logging by a citizen's grassroots campaign, traces the park's early beginnings and development, and illustrates some of the park's notable flora and fauna.
Trees, Shrubs, and Wildflowers of the Eastern Freshwater Wetlands
Published in 1995
A Field Guide to Parks, Preserves and Special Places
Published in 2016
"South Carolina is a state of great natural beauty and rich biodiversity. From mountainous rainforests to isolated barrier islands, the Palmetto State is a remarkable place to encounter abundant plant and animal life. Wild South Carolina, compiled by a mother-daughter team of naturalists, delves into the most intriguing outdoor destinations, offering advice on how, when, and where to experience the state's ecological treasures."--Back cover.
An Environmental History of Congaree National Park
Published in 2017
"Located at the confluence of the Congaree and Wateree Rivers in central South Carolina, Congaree National Park protects the nation's largest intact expanse of old-growth bottomland hardwood forest. Modern visitors to the park enjoy a pristine landscape that seems ancient and untouched by human hands, but in truth its history is far different. In Nature's Return, Mark Kinzer examines the successive waves of inhabitants, visitors, and landowners of this region by synthesizing information from property and census records, studies of forest succession, tree-ring analyses, slave narratives, and historical news accounts. Established in 1976, Congaree National Park contains within its boundaries nearly twenty-seven thousand acres of protected uplands, floodplains, and swamps. Once exploited by humans for farming, cattle grazing, plantation agriculture, and logging, the park area is now used gently for recreation and conservation. Although the impact of farming, grazing, and logging in the park was far less extensive than in other river swamps across the Southeast, it is still evident to those who know where to look. Today Congaree National Park is a forest of vast flats and winding sloughs where champion trees dot the landscape. Indeed its history of human use and conservation make it a valuable laboratory for the study not only of flora and fauna but also of anthropology and modern history. As the impact of human disturbance fades, the Congaree's stature as one of the most important natural areas in the eastern United States only continues to grow"--Provided by publisher.
What They Feel, How They Communicate
Published in 2016