Create Your Own Track Record
Laura Bliss Morris
Monday, June 01
Take your Summer Learning Challenge to a whole new level this year by creating your own track record! 
I've got two kiddos who are very excited about starting the Summer Learning Challenge. But guess what? We don't have a track record or a printer to print this one off. 
What we do have...imagination and a ton of random craft supplies. So we decided to make our own. 
My kids are six and three so as you can imagine we had varying levels of success with this activity BUT we all had fun creating something. Even I left the activity with sticky fingers and glittery hands.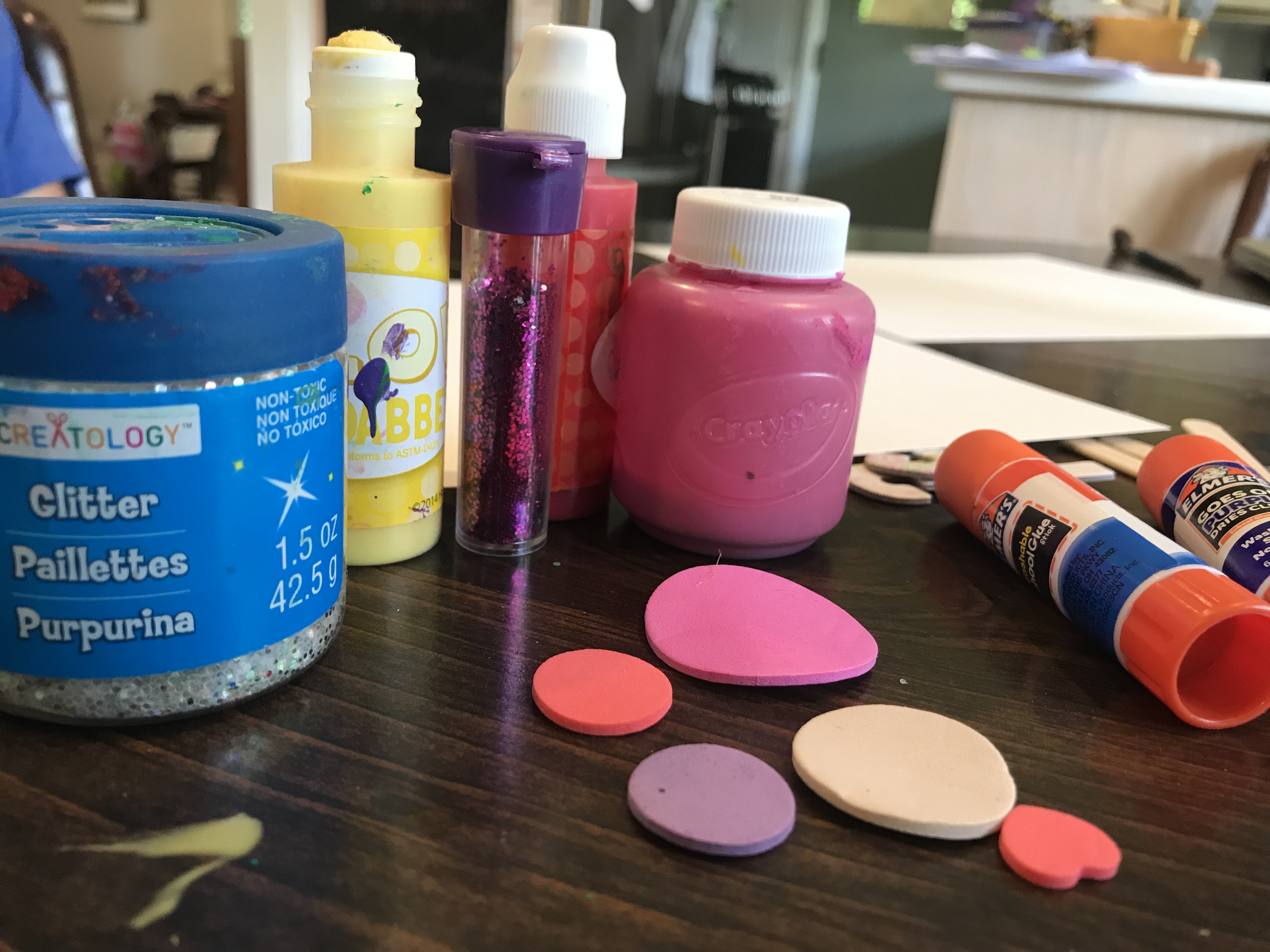 Supplies:
You can really use anything you have lying around the house. Here are some of the things I pulled out for my kiddos to use.
Colored or white paper
Old wrapping paper or newspaper
Glue sticks or tape
Stickers
Markers, crayons, paint
glitter
popsicle sticks
Parameters:
Create a space for your name and the year
Create 30 circles to mark off as you complete learning moments. 
You can create special circles for kicking off or completing. 
My six year old had a lot of fun with this and arguably so did my three year old who pretty much followed zero directions but painted merrily--experimenting with colors, glue and of course, glitter. 
At the end of the day, we've got three lovely records to hang on the fridge. Here's mine. 
Color Your Own Record:
If like 99.9% of humanity you have zero desire to break out the glue stick and glitter but still want to customize your record and have access to a printer, we've got you covered. Simply print off this colorable record to get started. 
---
Show Off Your Creations
Don't forget to show us your creations as well as what you're learning on Facebook, Twitter and Instagram using #iLearnBecause.