Children's Room
Thursday, March 11, 2021
DIY Storytimes are curated storytimes that families can share at home with an ebook, songs and activities.  
A BOOK TO SHARE: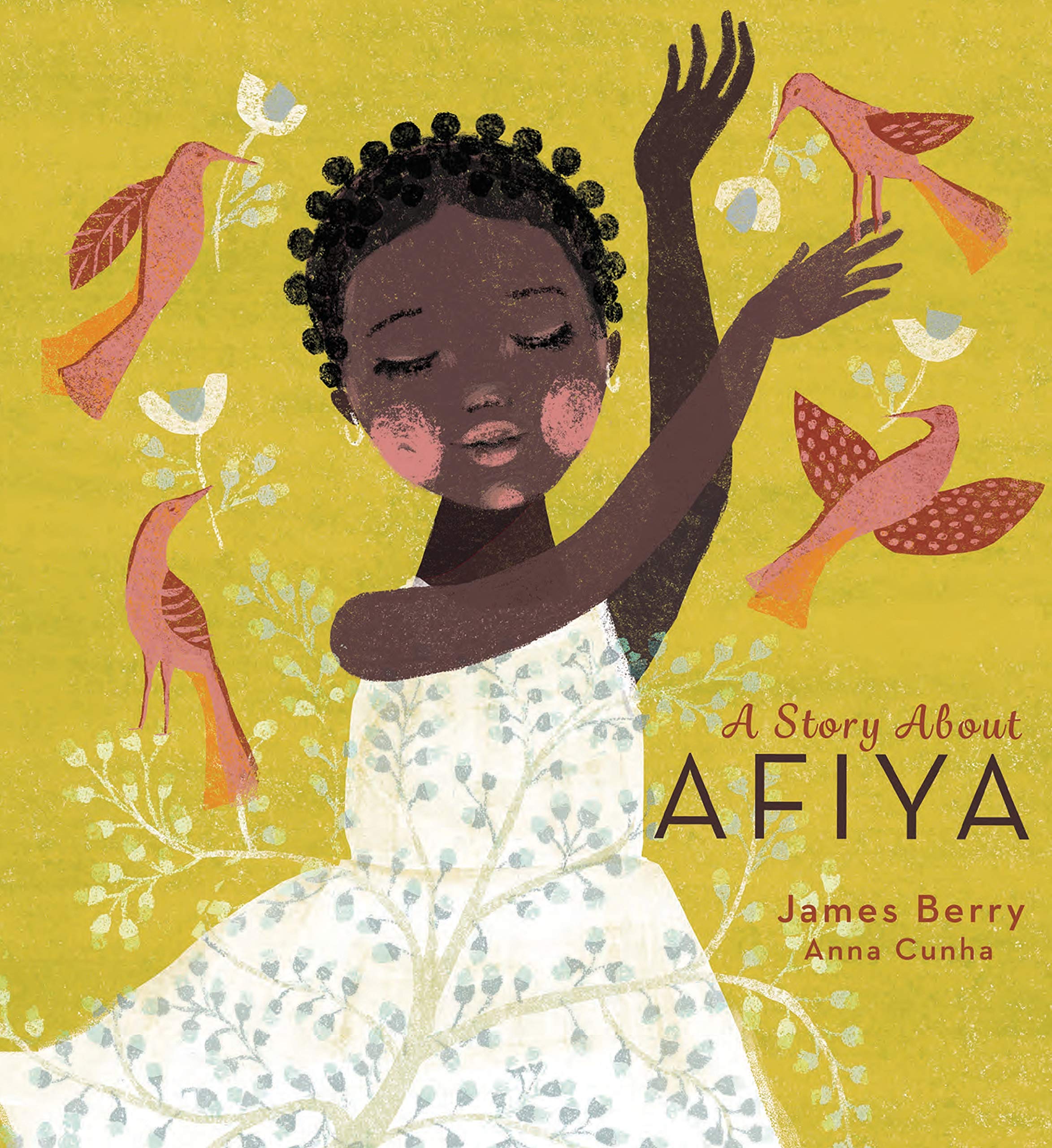 This is the lyrical story of a little girl, Afiya, whose name means 'health' in Swahili. Every day, Afiya, who has "fine black skin that shows off her white clothes and big brown eyes that laugh and long limbs that play" wears a white dress with seemingly magical properties. Wherever she goes and whatever she does is reflected in the print of the dress, from fields of sunflowers or roses, high grasses full of butterflies, to tigers from the zoo. Afiya's childhood is memorialized in the daily interpretations of her white dress.
Children and adults alike will be mesmerized by the sweet story of Afiya and her dress, written by the late Coretta Scott King Book Award-winning Jamaican poet, James Berry, with fresh illustrations by Anna Cunha.
Recommended by Caitlin Bockman | Children's Room Associate 
SONGS & RHYMES
Can You Move With Me?
(Tune: "Do Your Ears Hang Low?")
Can you wiggle like a worm?
Can you squiggle? Can you squirm?
Can you flutter? Can you fly
Like a gentle butterfly?
Can you crawl upon the ground
Like a beetle that is round?
Can you move with me?
Can you flip? Can you flop?
Can you give a little hop?
Can you slither like a snake?
Can you give a little shake?
Can you dance like bee
Who is buzzing round a tree?
Can you move with me?

ACTIVITY
Create Your Own Special Outfit
Become a designer and imagine an outfit that shows off your uniqueness while also captivating the world around you. Create patterns and designs from your head or go exploring and use what you see to inspire your magical look.
"Designers, make it work."
curated by Mazie Cook Lawson | Children's Room Associate
Check out our curated list of books, movies and music below. 

Keep the learning (and fun) going with more curated activities for children from our team. Find them, here. 

Looking for even more good books?  Check out our personalized recommendations or call us at 803-799-9084.