Laura Rogers
Wednesday, March 31, 2021
As third graders begin to write more papers and explore more subjects in school, reading for information becomes more important than ever. 
For the most part, the early grades are about learning to read. There are many things to discover, but learning to read takes a front seat in those early grade school years. As children move into third grade, the assumption is that they can read more independently. They are now expected to read directions for their schoolwork, write reports, and read textbooks in content areas like science and social studies. This is the time to help your child solidify their reading skills and learn specific techniques for helping them find success in their reading endeavors. 
How will I know if my child has met the third grade standard for reading for information?
My child can make assumptions and draw conclusions. My child can refer to the text to support their ideas. 
My child can summarize key details of several paragraphs. 
My child can make conclusions or predictions from the reading and support those ideas with details. 
My child has begun to read to the purpose of the task and whether the text explains, informs, or convinces. 
Just as in the earlier years, begin with examining the book. What is this book going to be about? What text features are available for you to investigate? Find out more about exploring text features here. 
Activities and Multimedia
Let's start with improving how your child approaches an assignment. In this case, we will say that the teacher has assigned a nonfiction book with space travel as the topic. There is a handout with questions to be answered after reading your selected title. Your child has decided on this book, Danger in Space: Surviving the Apollo 13 Disaster by Henry M. Holden.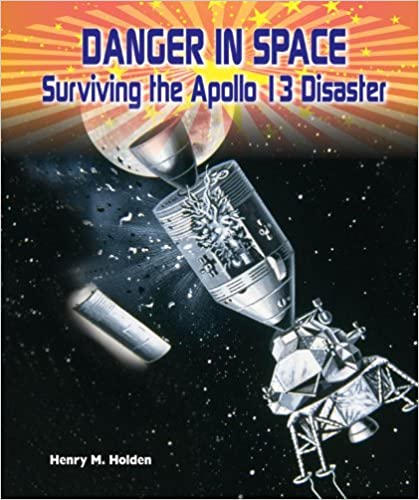 After taking a good look at the text features such as the table of contents, glossary, or any highlighted words, it is time to begin. Look over the assignment and see what details are needed. What information is being asked? What will you need to know? Keep the assignment handout nearby to refer to as you read. Use sticky notes or sticky page markers to notate key information as you come to it. This makes it easier to read straight through and then come back to key ideas you have marked.
It helps to keep simple supplies on hand for when you need them, like these shown here. 
When you are reading an article or an excerpt that has been printed out, you can mark up the copy by using your highlighter, crayon, or colored pencil. This is the beginning of taking good notes and will serve your child well in the years to come. 
Once you have collected information from your source, you will need to organize it. Graphic organizers help children put their ideas into a workable format. There are all kinds of graphic organizers! The video below explains how to use graphic organizers for different types of topics as well as different types of learning styles and abilities. This video specifically addresses children with Autism Spectrum Disorder (ASD) and how they may benefit from using more pictures in the graphic organizer and less text. Students with dyslexia would also benefit from pictures and illustrations.