Superheroes don't always wear capes and fly. Some step into council rooms to conquer community challenges. Let's look at five amazing women leaders who not only have made a positive impact all across Richland County, but have broken down barriers while they were at it. 
Information below provided by "Women in Politics: Richland County Milestones" discussion held on March 25th, 2021.
Candy Waites  made national news during the 1964 presidential election when her classmates had raised money for a plane ticket for her to come home and vote. As a result of the publicity, South Carolina changed its absentee ballot laws the following year. In 1976, Candy ran as a democrat and became the first woman elected to Richland County Council. She was re-elected in 1980 and 1984 and served all together on the council for 12 years. After which she decided to run for the South Carolina House of Representatives in special election, won and served from 1988 until 1994.
        Quotes:
"The important thing here is that I've been waiting many years to vote and suddenly I'm 21 and discover I can't vote because I'm away at school. When a girl reaches 21, fine clothes, exotic foods, cool dates, and perfume are fine and dandy, but she also wants her right to vote."

"When I first ran and there had never been any women, people were saying "She wants to be a man. That's why she's running." For the 6 to 9 months I was running, we didn't have pants suits at that time but we did wear jeans- we did wear pants. I wore a skirt or a dress every single day. Even on the weekends when I went to the grocery store. So that people wouldn't say "She's trying to do a man's job. She thinks she's a man." I mean, that's a silly little thing but it's true. This was totally foreign to them."
____________________________________________________
Councilwoman Yvonne McBride was sworn into office as a council member in January of 2017. As council woman for District 3, McBride's top priority is maintaining an open-door policy for her constituents. She wants to ensure their voices are heard. She focuses on economic development, education, public safety, and addressing social services. McBride brings over 3 decades of experience to the council. During her career she has launched innovative and juvenile justice programs related to delinquency prevention and community empowerment. 
         Quotes:
"I had decided that I was going to be a community activist and work with the community to lobby- for lack of a better term- or advocate for rights. So, I had no interest in being an elected official at all. Mine was just working with the community. I was approached by several people, so I said Okay, I'll do it and I'll do it my way."

"The one great thing that happened to me was being innocent. When you are innocent you ask questions and you do things that you would not normally do but it can sure help move you forward. People will trust that innocence. So, trust yourselves."
____________________________________________________
Councilwoman Jesica Mackey is youngest African American woman to be elected to Richland County Council. She represents District 9 which is located in the Northeast and includes the Pontiac community. She started her professional career in Columbia with Palmetto Parent Magazine and South Carolina's Governor's School for Science and Mathematics Foundation. Before moving to the low country to work w/ communications and economic development for the City of Goose creek. In 2016, Councilwoman Mackey moved back to Columbia and now serves as the senior project advisor to NP Strategies.  
        Quotes:
"I just decided I'm no longer going to be the person who sits at home and talks about, "What is Richland County doing?"; "What is the government doing?" "How are they going to get better?"- let me get up and actually do something about it." If I believe I can help, I'm going to run and help change the community I'm committed to."


"I would tell my few years younger self- someone coming up now- that if you don't know about politics, that's okay. If you have the ability and the desire to serve, do what's best for your community, and you're willing to learn and educate yourself- step up and serve. You don't have to know about politics. You don't have to know about parties. What you have to know is about wanting to do what's right for your community, fixing whatever you believe needs to be fixed, and having the ability to want to serve."
 
____________________________________________________
Bernice Scott is a life-long resident of Richland County and District 10. She represented District 10 for 20 years on Richland County Council. She's a longtime community activist leading the influential women community organizing group called the Reckoning Crew. Scott has been a strong force in community organizing in South Carolina for more than 35 years and on council she was the first African American woman to serve as it's chair. She's also instrumental in implementing the master drainage plan for Gadsden and Eastover and worked tirelessly to bring fire protection to rural communities. Bernice Scott is the chief architect of the rural swamp festival and she was named 2008 Local Official of the Year by the South Carolina Department of Parks, Recreation, and Tourism. 

         Quotes:
"My perspective of Richland County is Richland County. If you look at my record, I voted on Richland County issues. In order for us to really make the County whole, you must be open enough to see the whole county. See, when you running for office, you got to have it here (Ms. Scott points to her heart). If you're not committed to it, you're not going to be any good."

"Sometimes you have to take charge. I learned that first in kindergarten. My father died at 47, he always taught us, "You're no better or worse off than anybody else. You take pride in what you do, and do it right.", I'm a firm believer in that." 
 
____________________________________________________
Susan Brill is a Columbia native that was elected into county council in 1996. Was re-elected in 2000 to serve for District 9. Following two terms, Susan then ran for Richland County District 2 school board which she served for 10 years. She's been very active in the community she's the past Chair of the Historic Columbia foundation. She served on the board of the campaign to Prevent teen pregnancy, the Prisma Health Foundation board, and Central Midlands council of governments. She's a recipient of the order of the flame Richland District 2 reward for distinguished service and she was honored with the citizen award.  
         Quotes:
"There was an opportunity for me to file and run in 1996. I didn't know a lot about politics. I didn't know a lot about parties. I wasn't either one thing or another thing. I was just a person that was concerned about my community."

"The most important thing that I have learned throughout my career is respect. If you can respect other people, respect their ideas, respect where they come from and what their thinking you will go a long way in this world." 
____________________________________________________
"Want to dive into even more community-oriented topics? Check out more great civic engagement resources and recommendations from our staff, here. " Greatest Unprotected Forest on the Continent
Published in 1975
144 pages : illustrations ; 28 cm
529329 350 rein. npm. Published in 2005
64 pages : chiefly color illustrations ; 20 x 23 cm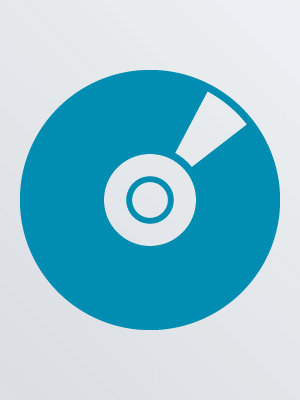 The Story of Congaree National Park
Published in 2007
1 videodisc (57 min) : sound, color ; 4 3/4 in.
Published in 2014
1 online resource
How to Increase Voter Turnout
Published in 2004
ix, 145 pages ; 24 cm
Includes bibliographical references and index.
Published in 2006
xxvi, 207 pages : illustrations ; 24 cm.
Includes bibliographical references (pages 193-197) and index.
Published in 2005
112 pages : illustrations, map ; 24 cm.
Includes bibliographical references and index.
Race and the Demobilization of American Voters
Published in 2009
xviii, 282 pages : illustrations ; 22 cm
Includes bibliographical references (pages [211]-258) and index.
Published in 2006
1 online resource (xviii, 238 pages) : forms.
Related Blog Posts