Thomas M.
Wednesday, May 26
Richland Library's collection expert Mary Frances talks about the appeal, gateways, and future of the romance genre.
Links in the text lead to electronic copies of each book; a list of titles mentioned in various formats follows at the bottom.
What does "romance" mean to you as a genre? How large is that umbrella?
​At its most basic, a romance is a story that focuses primarily on the interpersonal relationship between two people (and before you ask, yes, or more!); and an ending implied to be Happily Ever After (HEA) or Happy For Now (HFN) between the characters.  ​While it's common to hear those unfamiliar with the genre complain that it's "predictable" or "boring," this definition allows for authors to have a ton of leeway with everything in between. The umbrella ends up huge!  In 2013, the romance genre outsold the next biggest seller by 12,000+!  There are light-hearted romances with professional clowns and dark romances with psychopathic gangsters; historical romances with cavemen, knights, or dukes, and contemporary romances with scientists, athletes, or mechanics; some romances move so fast it's dizzying, and others take 200 pages before the characters even talk to each other. No matter your taste, whether popular or niche, genre or character, I can tell you with confidence that there are hundreds, maybe even thousands of romances out there for you.
(It also means that some authors assumed to write romance might not be! Nicholas Sparks, for instance, frequently isn't considered by many romance fans to be a romance novelist, because he rarely gives his characters even a HFN with each other.)
If you're hesitant but interested, these books are frequently named as good "introductory" romances:
Bet Me by Jennifer Crusie
Red, White, and Royal Blue by Casey McQuiston
The Rogue Not Taken by Sarah McLean
What kinds of romance books do you see people request from the library?
​There are three big subgenres: historical, contemporary, and suspense. Historical and suspense both play into the escapism aspect of reading, while the contemporary novels are more likely to mirror readers' own lives. 
Popular historical authors: Eloisa James, Mary Balogh, Tessa Dare
Popular contemporary authors: Susan Mallery, Debbie Macomber, Penny Reid
Popular suspense authors: Sandra Brown, Linda Howard, Elizabeth Lowell
What are some classic romances that have stood the test of time?
​Ooooh, good question!  We'll just get the two big names out of the way: Jane Austen and Nora Roberts. It's really hard to go wrong with either one! Austen's Pride & Prejudice is eternally popular, and I think even the most oblivious person recognizes Nora Roberts' name. But Roberts also writes a great sci-fi romantic mystery series under the pen name J.D. Robb, and I'll recommend the first in that series, Naked in Death.
And now that you've heard the two authors you probably expected, here are a few more that most fans agree have stood up well:
Gentle Rogue by Johanna Lindsey
Romancing Mr. Bridgerton by Julia Quinn
Lord of Scoundrels by Loretta Chase
Ravished by Amanda Quick
Who are some current authors trying new things in the genre?
​Can I say "everyone?" Romance authors in general have been pushing the envelope and trying new things for decades. Anyone who says that the genre is or has been stale just hasn't been paying attention! There are compelling arguments that romance novels and publishers were a driving force behind the rise of ebooks and ereaders in the 2000s, and romance novels have frequently been on the front waves of social issues. A large majority of romance is written by women, with an intended audience of other women, so it shouldn't be much of a surprise that feminist themes are a thread throughout the genre. Female leads in romance have demanded equality in the workplace, taken charge of their sexuality in the bedroom, confronted sexism and misogyny head-on, and have made no apologies for the audacity to be women.
As for current trends, I'm seeing a harder push for diversity, including and beyond race. The genre used to be dominated by white British authors (and therefore white British characters and settings) until the 1980s, and another decade after that before the brilliant Beverly Jenkins burst onto the scene with her Black, historical Night Song. There's still a long way to go for a satisfactory representation ratio, but let's not dismiss the progress that BIPOC authors have made. There has been more recent demand -- and supply is starting to pick up -- for characters and authors who are disabled, LGBTQ+, and/or neurodivergent. Smaller, independent authors and publishers are more likely to have a more diverse offering, and they're getting easier to find with each passing year.
Look into these:
The Kiss Quotient by Helen Hoang
The Ruin of a Rake by Cat Sebastian
A Bollywood Affair by Sonali Dev
Boyfriend Material by Alexis Hall
Never Seduce a Scot by Maya Banks
Is there anything you would like more people to know about romance?
I would love if more people acknowledged the work and talent that authors and editors put into their books. Romance fans are some of the most voracious readers ​I've ever met; publishers flood the market to meet that demand, and many authors consider romance an "easy" way to make money. It's worth keeping in mind, though, that top authors in this genre have some of the most rigorous writing schedules. Jayne Ann Krentz infamously writes 5-7 hours a day, 5 days a week, and spends several hours each day on writing-adjacent work such as research, editing, and business emails. Romance authors write, on average, 1.5 manuscripts each year, and publish a book a year, which is insanely fast in the book world, especially compared to notoriously slow publishing genres like fantasy.    
I would also like to point out that the authors I've named in this interview represent a tiny percentage of the top talent in the genre. I did not have trouble coming up with names or titles; I had trouble narrowing them down!  For anyone else who is a fan, I know I left off your favorite book or author, and I'm sorry. There just isn't enough time or space to name everyone!
Check out these nonfiction books:
Everything I Know About Love I Learned From Romance Novels by Sarah Wendell
Reading The Romance: Women, Patriarchy, and Popular Literature by Janice Radway
Add these fiction books to your TBR pile: 
Published in 2012
1 online resource (1 audio file (10hr., 30 min.)) : digital.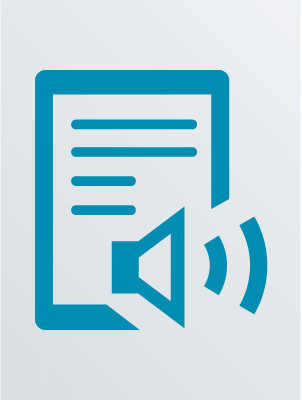 Published in 2014
1 online resource (1 audio file (10hr., 23 min.)) : digital.
Published in 2014
1 online resource
Vendor-supplied metadata.
Published in 2016
viii, 296 pages ; 21 cm
Includes a reading group guide.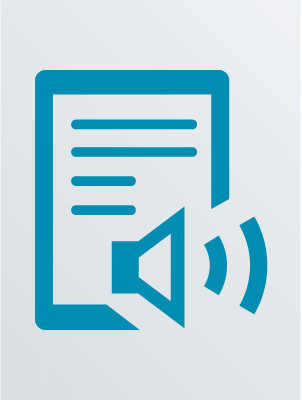 Published in 2020
1 online resource (1 audio file (13hr., 11 min.)) : digital.
Published in 2018
429 pages (large print) ; 23 cm
Regular print version previously published by: Berkley Publishing Group.
Published in 2018
1 online resource (1 audio file (9hr., 37 min.)) : digital.
Published in 2015
408 pages ; 18 cm.
"Romancing Mister Bridgerton" originally published in 2002. "Romancing Mister Bridgerton : the 2nd epilogue" originally published as an e-book in 2007.
Women, Patriarchy, and Popular Literature
Published in 2009
1 online resource
Published in 2011
1 online resource
Related Blog Posts