Katherine D.
Wednesday, December 01, 2021
We're going off book with local Drag King Marty McGuy to get a glimpse into his daily life and work to shine a light on Columbia's LGBTQ community. 
Who is your biggest influence/mentor?
This might sound cheesy, but it is all the people who volunteer here at Harriet Hancock without gain, just because they think it's a nice thing to do. They do it because I ask but they also do it because they just like to make kids smile. Also, my mom, who will make puppets for me at the drop of a hat; and my husband, who does silly noises when I need him to and is so supportive. Really it is everyone who is willing to help a child just out of the goodness of their heart.


Last TV show/movie you watched? 
The Twilight saga movies. They are almost always on. That and Golden Girls. My go-tos when I'm sick, sad, etc.
Favorite book to read for D.R.A.G. Storytime? 
That would definitely be The Soup Opera by Jim Gill. It's very interactive because the characters in the book have this refrain- "why can't you eat the soup!?" and kids get to yell it which is really fun. Really any book that allows kids to participate in the story and be silly. Also, That Is Not a Good Idea by Mo Willems and The Hug Machine by Scott Campbell.
Most meaningful lesson you've learned in life so far? 
Quit taking it personally! QTIP! Adults can be very egocentric, but it is helpful to assume that everyone is doing their best and means well. It helps you feel more comfortable with yourself; if you're worried about what other people think or say, it can hold you back. So, QTIP.
What do you love most about drag?
Helping the community. Being on stage is fine and really hit or miss for me but working with different people has been amazing. Getting to do drag activity time, help others, and raise money is the best part. Kids are awesome and I love having a platform to reach them, to be able to tell them they are loved and accepted. It's nice to have a little fame but it's also nice to have someone tell you their kid really enjoyed Storytime and got a lot out of it. I'm lucky to have such a great community platform here in Columbia with the Harriet Hancock Center.
Favorite thing to do in Columbia?
I love anything with our amazing local art scene. I was raised on the Columbia City Ballet since I was three. Also the wonderful Trustus Theater and the Columbia Marionette Theater. Recently I have also been into axe throwing. I'm not very good at it but that's been a recent favorite; also escape rooms. Anything that's a game or competition. Of course, when I get a chance to go watch drag I love to do that- it's so entertaining and I love seeing what some queens and kings come up with for their shows.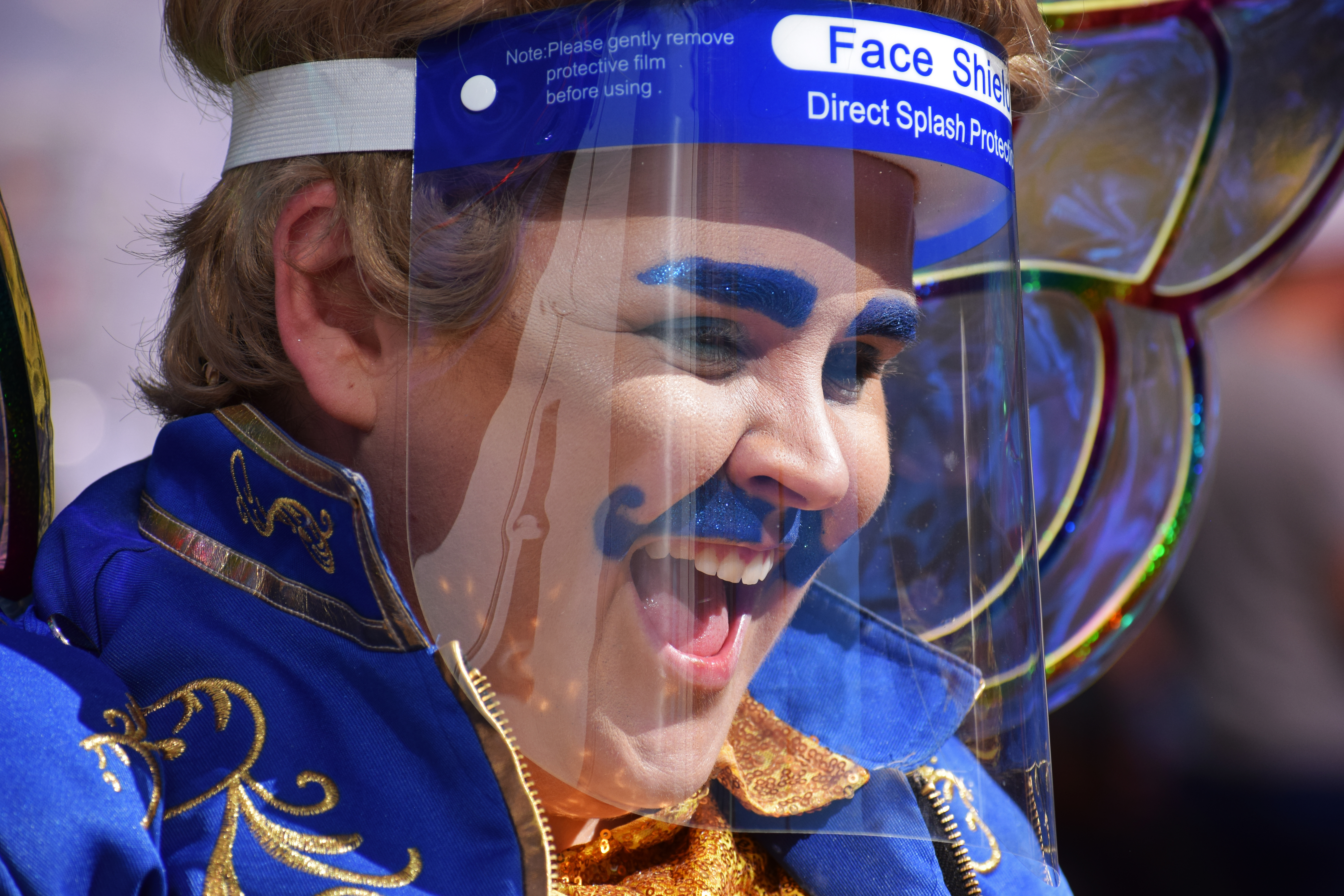 Biggest challenge of being a drag king?
It's not that bad here in South Carolina. I work with amazing queens. We will occasionally get comments like "did you invent this?" because not many people know about drag kings. In some ways it is easier- queens have to compare themselves to Drag Race but we kind of get to do our own thing. Sometimes there is sexism, though. There are only a handful of lesbian clubs in the US but there are a lot of gay clubs, and people assume our program at Harriet Hancock is "Drag Queen Storytime" when it is just "Drag Storytime". I try to approach it in a patient way- if you've never heard of it before, let me tell you about it! There is also a pay gap- some bars will pay a drag king half of what a queen gets paid. But I just try to approach people with knowledge and be patient.
What is your motivation to get out of bed in the morning?
For a workday, it is really that I love what I do. I work to make childcare better for South Carolina. I have an amazing family, too. My mom moved in with us during the pandemic and we have frequent movie nights, and my husband is amazing. I also just really love drag- performing in drag shows, featuring drag kings. I have gotten to travel some for drag and meet other performers, which is always very fun and rewarding. Also, my cute dog Mango.
Best advice you would give to someone struggling with their identity?
Find community! Find other people who are like you because when you're only around people who don't accept you then they can become the voice in your head. Centers like Harriet Hancock are so important because that's where people find each other and find community. We used to have potlucks here every month where all generations of people would socialize, and this was really important to building community. I love groups like Free Mom Hugs that go to events like Pride and give out hugs and tell people how loved they are. Community is so important- friends are the family you choose.

Marty McGuy is a Columbia, South Carolina drag king who is committed to helping the families of the LGBT+ community in his area feel accepted and loved. Marty created D.R.A.G Activity Time to show people that everyone has a story or gift to share and we can learn from each other. It's truly a space for everyone.  
Related Blog Posts