Heather B.
Thursday, May 26
Congratulations to the class of 1972! It's been 50 years since you donned your graduation regalia and walked across an auditorium stage, shaking hands, grabbing your diploma, and throwing your mortarboard up into the air. Remember all of those feelings: being relieved school was over and wondering what the future had in store. Let's take a look back via photos from Richland Library's Digital Collections. 
Happy 50th to our 1972 grads! What was happening in 1972?
Nixon is president and a little thing called Watergate is about to go down. We're still in Vietnam even though Nixon has announced gradual withdrawal. Shirley Chisom, first Black congresswoman, will announce her candidacy for president and Ms. Magazine begins publication in July. The Apollo program is in full speed and another magical place is about to open near Orlando, Florida. In March 1972, Led Zeppelin releases Stairway to Heaven and Al Green and Roberta Flack are also hitting the charts. A tv set will cost you around $600 but it's worth it to be able to see All in the Family, Mary Tyler Moore, and Sanford & Son. If you prefer the big screen, you're grabbing a popcorn and a ticket to see The Godfather or Fiddler on the Roof. 
Around Town 
Closer to home, John Carl West is South Carolina's Governor and John Tucker Campbell is the mayor of Columbia. The average income in Columbia is around $8500 and out of the 233,868 residents in Richland County most are between the ages of 21 and 44, according to the 1973 SC Statistical Abstract.
Weekends are made of visits to the Columbia Museum of Art (located at Senate and Bull Streets), dates at Pizza Villa in Five Points (now Pawley's Front Porch), and shopping on Main Street or at the new Dutch Square Mall. Maybe you'll frequent the library at our new Devine Street Branch (opened in May 1972) to check-out a weekend read. 
Big musical acts on tour are Black Sabbath (Carolina Coliseum April 2, 1972 which was Easter Sunday), Ike and Tina Turner (Carolina Coliseum April 6, 1972), Pink Floyd (Township Auditorium April 16, 1972), The Jackson 5 (Carolina Coliseum August 4, 1972), and The Eagles opening for Yes (Carolina Coliseum October 2, 1972). 
The Graduates of 1972  
The 1971-1972 school year is only the second full year that Columbia schools are completely desegregated. Several schools, including Lower Richland and Dreher, briefly close due to racial disturbances. Early winter ice storms also cause schools to close a few days in December. Schools have designated smoking sections and the halls are full of mini-skirts and bell bottoms. Even through this historically socially turbulent time, students continue to hang out with friends, have crushes, scramble to get homework done, and dream of their futures. 
Here's a look back at our graduates. Recognize anyone? 
A.C. Flora
Booker T. Washington 
C.A. Johnson 
Columbia 
Dreher 
Eau Claire
Irmo
Keenan 
Lower Richland 
Spring Valley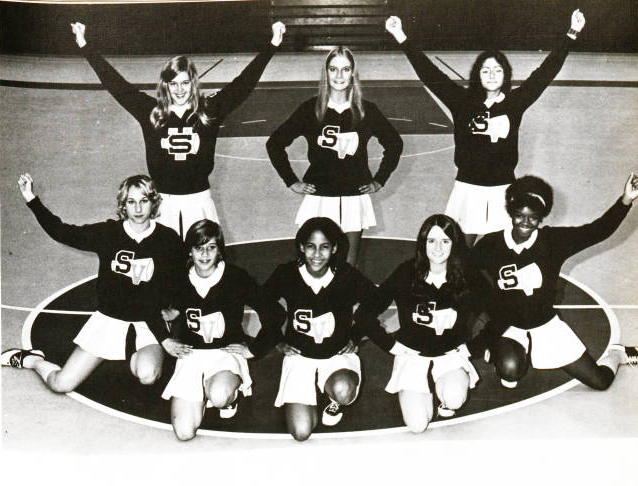 Related Blog Posts