Charlotte D.
Thursday, June 30, 2022
You may think of your grandmother when you think of knitting – surely no young, hip people would spend their time creating sweaters or mittens when they could just buy them! However, in recent years, many people have taken up new hobbies, and knitting has become immensely popular.  
Though I profess at this point to be neither young nor hip, I've known how to knit for a while. A dear friend gave me some yarn and a learn-to-knit book back in college, and I taught myself very slowly. I picked knitting back up when I started leading a Sew Divine group at another branch, and I've been knitting steadily again every since.
As many of us have with the pandemic, I felt a lot of stress and anxiety and wanted a way to channel some of my nervous energy. I ended up borrowing a copy of Baby Knits for Beginners by Debbie Bliss, and I've been knitting my way through it over the past two years. 
one of many baby items from Baby Knits for Beginners that I've knitted during the pandemic

 
Knitting has proved to be a great way to funnel nervous energy into something I enjoy doing. Staying in the present moment certainly is easy enough when knitting an intricate pattern, and stitch by stitch, I find my heart rate slowing down and my mood lightening. Though I cannot have biological children, knitting for friends and family welcoming little ones into the world has helped me focus on both my knitting techniques - though I'm far from being an expert - and the ways in which I can do something meaningful for those I love.
Learning how to knit can certainly seem daunting, but the following books and resources will help you start your new hobby with the crucial mix of knowledge and gusto.
For further assistance, check out our upcoming events with fellow crafters, and be sure to visit our Makerspaces at Main and all our other branch locations that have makerspaces!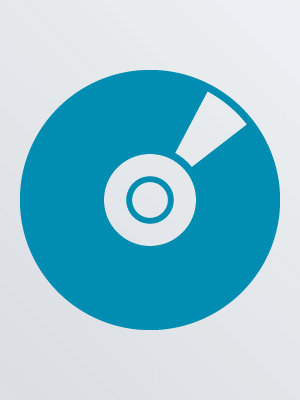 Published in 2015
Learning essential knitting techniques no knitter should be without.
Published in 2022
Kickstart your skills alongside expert knitter Susan B. Anderson! From getting your first stitches on the needles to finishing your projects, Susan's guidance through three cozy accessories will have you in a knitting craze!
Published in 2018
An updated knitting reference offers an expanded library of stitches; sections on new favorite techniques; dozens of projects for hats, mittens, gloves, socks, and shawls; and revised chapters on finishing and garment care.
16 Projects and Techniques to Learn to Knit with Colour
Published in 2019
Beginner's guide to colorwork knitting explains all the techniques and stitches you need to start your journey to knitting with color.
Published in 2020
Whip up a pair of cozy slippers in no time at all using bulky yarn and large knitting needles. Worked in a nubby Seed Stitch pattern, these slippers come together quickly and are topped off with a cute button accent. This satisfying project is great for beginning knitters who want to practice shaping and stitch patterns, as well as seasoned knitters who simply want a break from a bigger project.
Techniques, Stitches, and Patterns Made Easy
Published in 2020
Providing the essential information to start creating beautiful projects immediately, Knit Step by Step is an easy-to-master and colorfully illustrated reference that will reinforce good techniques and inspire creativity. Includes the essential equipment and materials, photographed and fully explained, techniques with simple-to-follow, detailed instructions, and handy galleries that provide a quick visual reference to all stitches and patterns featured.
Published in 2014
Learning how to knit has never been simpler! Enjoy this beginner's guide that takes you by the hand like a personal instructor and teaches you how to knit. Filled with detailed descriptions of materials and tools, the easy step-by-step instructions for all the basic knitting techniques will have you creating projects like scarves, hats, and blankets in no time. Eight simple projects will introduce knitting skills like garter stitch, stockinette, knitted texture, and color techniques; skills you will use often as you continue to learn. With First Time Knitting , soon you will be knitting amazing gifts and projects with confidence.
A Modern Guide
Published in 2021
There is no such thing as being kind-of a knitter. The wobbly scarves and that oversized sweater you tried to shrink all count too. Each contribution that you make to the world through knitting is meaningful, but maybe you've slowed your commitment to this craft, or you can't seem to find the time to be creative. There's a lot to be distracted by, and the path forward isn't always clear. Brandi Harper aims to bring those challenges to the forefront and help you unearth the immense benefits that knitting has to offer. In her debut book, Knitting for Radical Self-Care, Harper offers tips and suggestions for carving out time for creativity, alongside beautiful patterns to try yourself. The book includes ten original patterns inspired by revolutionary women of color, and Harper will speak to these women and their immense impact on her life and our world. The patterns include detailed instructions, alongside her original prose, all designed to inspire.
How to Knit a Baby Blanket.
Published in 2020
If you're new to knitting, baby projects are a great place to start. Not only are they small and quick to knit, but with just a few techniques, you can create a beautiful, cuddly heirloom. In this class, Maggie shows knitters how to make a simple striped baby blanket. She walks new knitters through all of the basics, including casting on, knitting and purling, and binding off. Once you weave in the tails at the very end, your baby blanket is ready for snuggles!
100 Little Knitting Projects to Make
Published in 2019
Knitting continues to be a very popular craft, and this book has a very wide appeal both to beginners and more accomplished knitters. This book represents amazing value, comprising 100 projects from some of our best-selling knitting authors. The book covers a wide variety of themes from Christmas knits, baby bootees, phone covers, mug hugs, headbands and scarves, so there is something for everyone to enjoy. Knitting requires very little in the way of tools and materials, which are widely available from major yarn stores and are relatively inexpensive. The techniques used in this book are simple enough for experienced beginners to master, and easy for more seasoned knitters. Special stitches used are explained in detail, and yarns are described in generic terms, so that readers can use what is available to them, wherever they live. The projects are satisfying to make and can be made as gifts for special occasions and celebrations to family and friends.
A Creative Path to Managing Stress
Published in 2017
Knitting is a relaxing and therapeutic pastime, and this winning combination focuses on mindfulness and the perfect stress-busting knitting projects. Whether you choose a portable project to knit on the go, a group project to do with friends, or one that introduces new skills to stimulate a creative mind, this book is the perfect path to keeping calm. The book is aimed at beginners as well as more advanced knitters, but does not include anything more complex than basic knit and purl stitches, increasing, decreasing and some simple colorwork. Lynne Rowe covers the essential techniques at the start of the book, followed by projects that have been specifically designed for mindfulness. The projects themselves are split into five sections: Quick and Easy, Portable, Group, Big, and New Skills. Within these sections, you can choose to make things such as a wash cloth, a hat, a blanket, a shawl and an evening bag, amongst others. Every single one has been designed to promote calm and mindfulness and all the projects are beautifully photographed with clear and simple knitting patterns.
45 Projects to Knit & Crochet for Men
Published in 2007
Presents knitting and crochet patterns for men's clothing, including scarves, hats, mittens, gloves, sweaters, and vests.
Published in 2012
Knitting is hot, with 4 million newcomers in the last few years joining a core group of 38,000,000 knitters nationwide. And these are primarily young, creative, connected chicks with sticks who are coming together in living rooms, knitting cafes, and chic yarn stores, and making everything from funky hats to bikinis. In Stitch 'n Bitch , Debbie Stoller-founder of the first Stitch 'n Bitch knitting group in New York City-covers every aspect of knitting and the knitting-together lifestyle: the how-to, the when-to, the what-to, the why-to. Writing with wit and attitude ( The Knitty-Gritty, Blocking for Blockheads ), she explains the different types of needles and yarns (and sheep, too) and all the techniques from basic to fancy, knit to purl to cast-off. She also shares her special brand of corrective surgery for when things go wrong, and offers fun and informative sidebars on such topics as how to find the best yarn for less, how to make a buttonhole, knitting etiquette, and what tools to keep in your knitting bag. At the heart of the book are forty stylish patterns: Alien Scarf, Big Bad Baby Blanky, Mohair Hoodie, Kitty and Devil Hat, Cell Phone Cozy, and Wonder Woman Bikini. And for anyone interested: how to start a Stitch 'n Bitch group.
Matching the Right Yarn to Any Knitting Pattern
Published in 2019
A comprehensive guide to learn to evaluate the types of yarns and patterns that are best suited for each other when changing the yarn in knitting patterns.
Published in 2013
"Young designer Anna Wilkinson offers the cutest patterns ever for garments and accessories, plus comprehensive tutorials for beginners and intermediate knitters alike. Colorful, fun, and utterly adorable, Anna Wilkinson's designs appeal to beginner knitters who haven't been inspired by typical beginner projects. These 20 patterns in her first book are flattering to women of all shapes, exceptionally easy to wear, and surprisingly easy to knit. Learn to Knit, Love to Knit teaches the basics of the craft with clear, step-by-step photos and tips to guide knitting newbies through the fundamentals. The 10 basic "Learn to Knit" projects include a color-block scarf, quick-to-knit hats, and mix-and-match wrist-warmers in a rainbow of colors. The following 10 "Love to Knit" designs introduce more advanced techniques, including cables, slip-stitch patterns, and color work. Including a tweed cape, classic cardigans, and a tartan sweater, these unique pieces will inspire beginners to pick up a pair of needles and fall in love with knitting"-- Provided by publisher.