Charlotte D.
Thursday, June 30
You may think of your grandmother when you think of knitting – surely no young, hip people would spend their time creating sweaters or mittens when they could just buy them! However, in recent years, many people have taken up new hobbies, and knitting has become immensely popular.  
Though I profess at this point to be neither young nor hip, I've known how to knit for a while. A dear friend gave me some yarn and a learn-to-knit book back in college, and I taught myself very slowly. I picked knitting back up when I started leading a Sew Divine group at another branch, and I've been knitting steadily again every since.
As many of us have with the pandemic, I felt a lot of stress and anxiety and wanted a way to channel some of my nervous energy. I ended up borrowing a copy of Baby Knits for Beginners by Debbie Bliss, and I've been knitting my way through it over the past two years. 
one of many baby items from Baby Knits for Beginners that I've knitted during the pandemic

 
Knitting has proved to be a great way to funnel nervous energy into something I enjoy doing. Staying in the present moment certainly is easy enough when knitting an intricate pattern, and stitch by stitch, I find my heart rate slowing down and my mood lightening. Though I cannot have biological children, knitting for friends and family welcoming little ones into the world has helped me focus on both my knitting techniques - though I'm far from being an expert - and the ways in which I can do something meaningful for those I love.
Learning how to knit can certainly seem daunting, but the following books and resources will help you start your new hobby with the crucial mix of knowledge and gusto.
For further assistance, check out our upcoming events with fellow crafters, and be sure to visit our Makerspaces at Main and all our other branch locations that have makerspaces!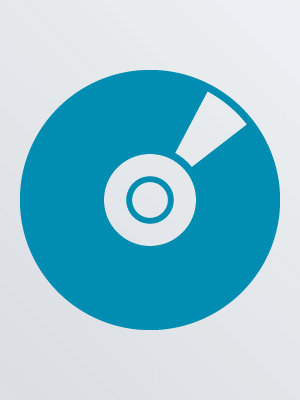 Published in 2015
1 videodisc 9 (approximately 200 min.) : sound, color ; 4 3/4 in.
Published in 2018
351 pages : color illustrations ; 29 cm
Knitting Know-how from A to Z
Published in 2018
126 pages : illustrations ; 20 cm
16 Projects and Techniques to Learn to Knit with Colour
Published in 2019
127 pages : color illustrations ; 28 cm
Published in 2020
1 online resource (1 video file): color, sound
Published in 2003
143 pages : illustrations (chiefly color) ; 22 cm
Techniques, Stitches, and Patterns Made Easy
Published in 2020
224 pages : illustrations (chiefly color) ; 25 cm
A Modern Guide
Published in 2021
159 pages : color illustrations ; 23 cm
How to Knit a Baby Blanket.
Published in 2020
1 online resource (1 video file): color, sound
100 Little Knitting Projects to Make
Published in 2019
239 pages : color illustrations ; 24 cm
A Creative Path to Managing Stress
Published in 2017
112 pages : color illustrations ; 26 cm
45 Projects to Knit & Crochet for Men
Published in 2007
1 online resource (215 pages) : color illustrations
Matching the Right Yarn to Any Knitting Pattern
Published in 2019
175 pages : illustrations (chiefly color) ; 26 cm