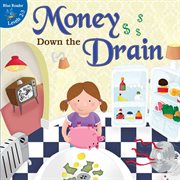 Description:
1 online resource.
Wendy Was Always Being Forgetful. She Never Turns Off Lights, Or The TV And Always Leaves The Fridge Open When Searching For A Snack. When Her Mom Tells Here That Is Like Throwing Money Down The Drain Wendy Finally Thinks She Understands. She Starts To Empty The Money From Her Piggy Bank Down The Drain Until Her Mom Explains That Was Just A Figure Of Speech. Teaching Focus, Words To Know Before You Read, Comprehension And Extension Activities. Inside Front And Back Cover Parent And Teacher Support.
Series:
Little birdie books.
Electronic resource.
Digital content provided by hoopla.
Mode of access: World Wide Web.

Additional Notes