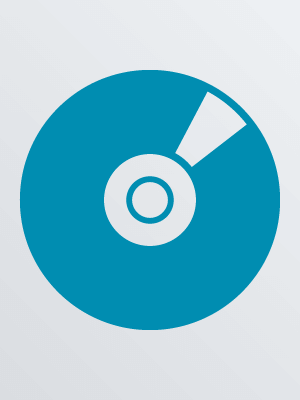 Santa Monica, California : Lions Gate Entertainment, [2018],c2017
Edition:
[English/French/Spanish dialogue version]
Description:
1 videodisc (approximately 113 min.) : sound, color ; 4 3/4 in.
Based on the New York Times bestseller, this tells the incredibly inspiring and heartwarming story of August Pullman, a boy with facial differences who enters fifth grade, attending a mainstream elementary school for the first time.
Other Authors:
Chbosky, Stephen, film director, screenwriter.
Conrad, Steve, screenwriter.
Thorne, Jack, screenwriter.
Lieberman, Todd, film producer.
Hoberman, David, 1953- film producer.
Roberts, Julia, 1967- actor.
Wilson, Owen, 1968- actor.
Tremblay, Jacob, actor.
Vidovic, Izabela, actor.
Patinkin, Mandy, actor.
Diggs, Daveed, actor.
Braga, Sonia, 1951- actor.
Zarvos, Marcelo, composer.
Livolsi, Mark, editor of moving image work.
Burgess, Don, 1956- director of photography.
Motion picture adaptation of (work): Palacio, R. J. Wonder.
Lions Gate Films, presenter, production company.
Participant Media, presenter.
Walden Media, presenter.
TIK Films (Firm), presenter.
Mandeville Films. production company.
Lions Gate Entertainment (Firm), publisher.
Target Audience:
MPAA rating: PG; for thematic elements including bullying, and some mild language.
Availability
Call Number
Location
Shelf Location
Status
C COMBO MOVIES Wonder
Main (Downtown)
Garden Level, Children's COMBO Pack Blu-ray/DVD
In
C COMBO MOVIES Wonder
Main (Downtown)
Garden Level, Children's COMBO Pack Blu-ray/DVD
Out (Due: 6/30/2020)
C COMBO MOVIES Wonder
Main (Downtown)
Garden Level, Children's COMBO Pack Blu-ray/DVD
In
C COMBO MOVIES Wonder
Ballentine
Children's COMBO Pack Blu-ray/DVD
Out (Due: 6/30/2020)
C COMBO MOVIES Wonder
Ballentine
Children's COMBO Pack Blu-ray/DVD
Out (Due: 2/26/2020)
C COMBO MOVIES Wonder
DVD Skips
Edgewood
Children's COMBO Pack Blu-ray/DVD
In
C COMBO MOVIES Wonder
Sandhills
Children's COMBO Pack Blu-ray/DVD
Out (Due: 6/30/2020)