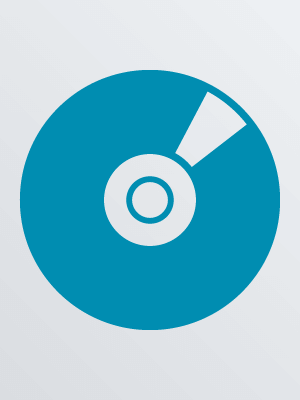 Beverly Hills, CA : Twentieth Century Fox Home Entertainment, [2018]
Edition:
[English/French/Spanish version]
Description:
1 videodisc (123 min.) : sound, color ; 4 3/4 in.
An other-worldly fairy tale, set against the backdrop of Cold War era America circa 1962. In the hidden high security government laboratory where she works, lonely Elisa is trapped in a life of isolation. Elisa's life is changed forever when she and co-worker Zelda discover a secret classified experiment.
Other Authors:
Toro, Guillermo del, 1964- film director, screenwriter, film producer.
Taylor, Vanessa, 1978- screenwriter.
Dale, J. Miles, film producer.
Hawkins, Sally, 1976- actor.
Spencer, Octavia, actor.
Shannon, Michael, 1974- actor.
Jenkins, Richard, 1947- actor.
Jones, Doug, 1960- actor.
Stuhlbarg, Michael, actor.
Desplat, Alexandre, composer (expression)
Wolinsky, Sidney, editor of moving image work.
Laustsen, Dan, director of cinematography.
Fox Searchlight Pictures, presenter.
TSG Entertainment, presenter.
DDY (Firm), production company.
Twentieth Century Fox Home Entertainment, Inc., publisher.
Target Audience:
MPAA rating: R; for sexual content, graphic nudity, violence and language CHV rating: A.
Availability
Call Number
Location
Shelf Location
Status
COMBO DRAMA Shape
Main (Downtown)
First Level, COMBO Pack Blu-ray/DVD
Out (Due: 5/31/2020)
COMBO DRAMA Shape
Main (Downtown)
First Level, COMBO Pack Blu-ray/DVD
Out (Due: 5/31/2020)
COMBO DRAMA Shape
Ballentine
COMBO Pack Blu-ray/DVD
In
COMBO DRAMA Shape
Blythewood
COMBO Pack Blu-ray/DVD
Held
COMBO DRAMA Shape
North Main
COMBO Pack Blu-ray/DVD
In
COMBO DRAMA Shape
Sandhills
COMBO Pack Blu-ray/DVD
Out (Due: 5/31/2020)
COMBO DRAMA Shape
St. Andrews
COMBO Pack Blu-ray/DVD
Out (Due: 5/31/2020)
COMBO DRAMA Shape
Southeast
COMBO Pack Blu-ray/DVD
Out (Due: 5/31/2020)
COMBO DRAMA Shape
Southeast
COMBO Pack Blu-ray/DVD
In