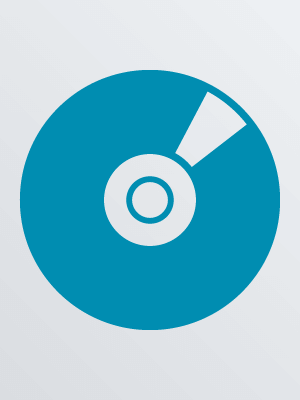 Universal City, CA : Universal Pictures Home Entertainment, [2018]
Edition:
[English/French/Spanish dialogue version]
Description:
1 videodisc (102 min.) : sound, color ; 4 3/4 in.
When three parents discover their daughters' pact to lose their virginity at prom, they launch a covert one-night operation to stop the teens from sealing the deal.
Other Authors:
Goldberg, Evan, film producer.
Cannon, Kay, film director.
Kehoe, Brian, screenwriter.
Kehoe, Jim, screenwriter.
Mann, Leslie, 1972- actor.
Cena, John, actor.
Young, Ramona, actor.
Barinholtz, Ike, 1977- actor.
Universal Pictures Corporation, presenter.
Good Universe (Firm), presenter.
Universal Pictures Home Entertainment (Firm), publisher.
Target Audience:
Rating: R; for crude and sexual content, and language throughout, drug content, teen partying, and some graphic nudity.
Availability
Call Number
Location
Shelf Location
Status
COMBO COMEDY Blockers
Main (Downtown)
First Level, COMBO Pack Blu-ray/DVD
Out (Due: 10/25/2019)
COMBO COMEDY Blockers
Blythewood
COMBO Pack Blu-ray/DVD
In
COMBO COMEDY Blockers
Eastover
COMBO Pack Blu-ray/DVD
Out (Due: 10/21/2019)
COMBO COMEDY Blockers
Northeast
COMBO Pack Blu-ray/DVD
Out (Due: 10/26/2019)
COMBO COMEDY Blockers
Northeast
COMBO Pack Blu-ray/DVD
Out (Due: 10/25/2019)
COMBO COMEDY Blockers
St. Andrews
New, COMBO Pack Blu-ray/DVD
In
COMBO COMEDY Blockers
Southeast
COMBO Pack Blu-ray/DVD
In
COMBO COMEDY Blockers
Southeast
COMBO Pack Blu-ray/DVD
In
COMBO COMEDY Blockers
Southeast
COMBO Pack Blu-ray/DVD
Out (Due: 10/14/2019)
COMBO COMEDY Blockers
Wheatley (Shandon)
COMBO Pack Blu-ray/DVD
In