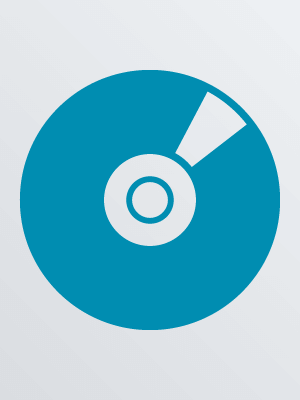 Day of the Soldado
Culver City, California : Sony Pictures Home Entertainment, [2018]
Description:
1 videodisc (approximately 122 min.) : sound, color ; 4 3/4 in.
In the drug war, there are no rules, and as the cartels have begun trafficking terrorists across the US border, federal agent Matt Graver calls on the mysterious Alejandro, whose family was murdered by a cartel kingpin. Alejandro kidnaps the kingpin's daughter to inflame the conflict. But when the girl is seen as collateral damage, her fate will come between the two men.
Other Authors:
Iwanyk, Basil, film producer.
Sheridan, Taylor, screenwriter.
Sollima, Stefano, 1966- film director.
Toro, Benicio del, 1967- actor.
Brolin, Josh, actor.
Moner, Isabela, actor.
Columbia Pictures, presenter.
Black Label Media (Firm), presenter, production company.
Thunder Road Productions, production company.
Sony Pictures Home Entertainment (Firm), publisher.
Target Audience:
MPAA rating: R; for strong violence, bloody images, and language CHV rating: 14A; violence, extreme.
Availability
Call Number
Location
Shelf Location
Status
COMBO ACTION Sicario
Main (Downtown)
First Level, COMBO Pack Blu-ray/DVD
Out (Due: 1/3/2020)
COMBO ACTION Sicario
Main (Downtown)
First Level, COMBO Pack Blu-ray/DVD
Out (Due: 1/28/2020)
COMBO ACTION Sicario
Main (Downtown)
First Level, COMBO Pack Blu-ray/DVD
In
COMBO ACTION Sicario
Main (Downtown)
First Level, COMBO Pack Blu-ray/DVD
Out (Due: 1/25/2020)
COMBO ACTION Sicario
Ballentine
COMBO Pack Blu-ray/DVD
In
COMBO ACTION Sicario
Ballentine
COMBO Pack Blu-ray/DVD
In
COMBO ACTION Sicario
Eastover
COMBO Pack Blu-ray/DVD
Out (Due: 1/30/2020)
COMBO ACTION Sicario
Eastover
COMBO Pack Blu-ray/DVD
In
COMBO ACTION Sicario
Edgewood
COMBO Pack Blu-ray/DVD
In
COMBO ACTION Sicario
North Main
COMBO Pack Blu-ray/DVD
In
COMBO ACTION Sicario
North Main
COMBO Pack Blu-ray/DVD
In
COMBO ACTION Sicario
Northeast
COMBO Pack Blu-ray/DVD
Out (Due: 1/15/2020)
COMBO ACTION Sicario
Sandhills
COMBO Pack Blu-ray/DVD
Out (Due: 1/29/2020)
COMBO ACTION Sicario
St. Andrews
COMBO Pack Blu-ray/DVD
In
COMBO ACTION Sicario
Southeast
COMBO Pack Blu-ray/DVD
Out (Due: 1/26/2020)
COMBO ACTION Sicario
Southeast
COMBO Pack Blu-ray/DVD
Out (Due: 2/1/2020)
COMBO ACTION Sicario
Southeast
COMBO Pack Blu-ray/DVD
Out (Due: 1/21/2020)
COMBO ACTION Sicario
Southeast
COMBO Pack Blu-ray/DVD
In
COMBO ACTION Sicario
Wheatley (Shandon)
COMBO Pack Blu-ray/DVD
In