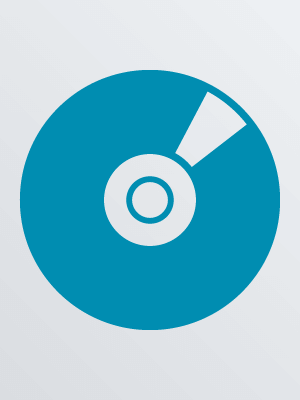 [United States] : Disney, 2016.
Description:
2 videodiscs (97 min.) : sd., col. ; 4 3/4 in.
When Dory, the forgetful blue tang, suddenly remembers she has a family who may be looking for her, she, Marlin, and Nemo take off on a life-changing quest to find them, with help from Hank, a cantankerous octopus; Bailey, a beluga whale who|s convinced his biological sonar skills are on the fritz; and Destiny, a nearsighted whale shark! Dive into the movie overflowing with unforgettable characters, dazzling animation, and gallons of fun!
Target Audience:
Rating: PG; for mild thematic elements.
Availability
Call Number
Location
Shelf Location
Status
C COMBO MOVIES Disney Finding
Main (Downtown)
Garden Level, Children's Blu-ray
Out (Due: 1/25/2020)
C COMBO MOVIES Disney Finding
Main (Downtown)
Garden Level, Children's Blu-ray
In
C COMBO MOVIES Disney Finding
Main (Downtown)
Garden Level, Children's COMBO Pack Blu-ray/DVD
Transit Request
C COMBO MOVIES Disney Finding
Main (Downtown)
Garden Level, Children's COMBO Pack Blu-ray/DVD
Out (Due: 1/27/2020)
C COMBO MOVIES Disney Finding
Main (Downtown)
Garden Level, Children's COMBO Pack Blu-ray/DVD
In
C COMBO MOVIES Disney Finding
Edgewood
Children's COMBO Pack Blu-ray/DVD
Out (Due: 1/28/2020)
C COMBO MOVIES Disney Finding
St. Andrews
Children's Blu-ray
Out (Due: 1/21/2020)
C COMBO MOVIES Disney Finding
St. Andrews
Children's Blu-ray
Out (Due: 1/23/2020)
C COMBO MOVIES Disney Finding
St. Andrews
Children's COMBO Pack Blu-ray/DVD
Out (Due: 1/24/2020)
C COMBO MOVIES Disney Finding
Southeast
Children's COMBO Pack Blu-ray/DVD
Out (Due: 1/23/2020)
C COMBO MOVIES Disney Finding
Southeast
Children's COMBO Pack Blu-ray/DVD
Out (Due: 1/21/2020)
C COMBO MOVIES Disney Finding
Wheatley (Shandon)
Children's Blu-ray
In