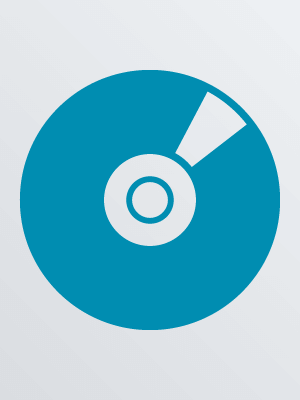 Beverly Hills, CA : Twentieth Century Fox Home Entertainment, [2018]
Edition:
[English/French/Spanish version]
Description:
1 videodisc (107 min.) : sound, color ; 4 3/4 in.
From the outer reaches of space to the small-town streets of suburbia, the hunt comes home. Now, the universe's most lethal hunters are stronger, smarter, and deadlier than ever before, having genetically upgraded themselves with DNA from other species. When a young boy accidentally triggers their return to Earth, only a ragtag crew of ex-soldiers and a disgruntled science teacher can prevent the end of the human race.
Other Authors:
Black, Shane, film director.
Holbrook, Boyd, 1981- actor.
Rhodes, Trevante, 1990- actor.
Tremblay, Jacob, actor.
Key, Keegan-Michael, 1971- actor.
Twentieth Century Fox Home Entertainment, Inc., publisher.
Target Audience:
Rating: R; for strong bloody violence, language throughout, and crude sexual references.
Availability
Call Number
Location
Shelf Location
Status
COMBO ACTION Predator
Main (Downtown)
New - First Level, COMBO Pack Blu-ray/DVD
Out (Due: 11/23/2019)
COMBO SCI-FI Predator
Main (Downtown)
New - First Level, COMBO Pack Blu-ray/DVD
In
COMBO SCI-FI Predator
Main (Downtown)
New - First Level, COMBO Pack Blu-ray/DVD
Out (Due: 11/4/2019)
COMBO SCI-FI Predator
Main (Downtown)
First Level, COMBO Pack Blu-ray/DVD
In
COMBO SCI-FI Predator
Ballentine
COMBO Pack Blu-ray/DVD
In
COMBO SCI-FI Predator
Blythewood
COMBO Pack Blu-ray/DVD
Out (Due: 11/23/2019)
COMBO SCI-FI Predator
Eastover
COMBO Pack Blu-ray/DVD
In
COMBO SCI-FI Predator
Eastover
COMBO Pack Blu-ray/DVD
In
COMBO SCI-FI Predator
Edgewood
COMBO Pack Blu-ray/DVD
Out (Due: 11/14/2019)
COMBO ACTION Predator
St. Andrews
New, COMBO Pack Blu-ray/DVD
In
COMBO SCI-FI Predator
St. Andrews
COMBO Pack Blu-ray/DVD
Out (Due: 11/23/2019)
COMBO SCI-FI Predator
Southeast
COMBO Pack Blu-ray/DVD
Out (Due: 11/17/2019)
COMBO SCI-FI Predator
Southeast
COMBO Pack Blu-ray/DVD
In
COMBO SCI-FI Predator
Southeast
COMBO Pack Blu-ray/DVD
In
COMBO SCI-FI Predator
Southeast
COMBO Pack Blu-ray/DVD
In
COMBO SCI-FI Predator
Southeast
COMBO Pack Blu-ray/DVD
Out (Due: 11/21/2019)