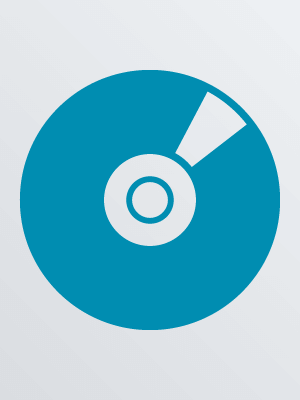 [S.I.] Universal, [2019]
Description:
1 videodisc (106 min.) : sound, color ; 4 3/4 in.
Laurie Strode comes to her final confrontation with Michael Myers, the masked figure who has haunted her since she narrowly escaped his killing spree on Halloween night four decades ago.
Other Authors:
Carpenter, John, 1948- screenwriter, film director.
Green, David Gordon, 1975- film director.
Blum, Jason, film producer.
Curtis, Jamie Lee, 1958- actor.
Greer, Judy, 1975- actor.
Castle, Nick, actor.
Gardner, Virginia, 1995- actor.
Robbins, Miles, 1992- actor.
Patton, Will, actor.
Universal Pictures (Firm), publisher.
Target Audience:
Rating: R; for horror violence and bloody images, language, brief drug use and nudity.
Availability
Call Number
Location
Shelf Location
Status
COMBO HORROR Halloween
Main (Downtown)
New - First Level, COMBO Pack Blu-ray/DVD
Out (Due: 11/12/2019)
COMBO HORROR Halloween
Main (Downtown)
New - First Level, COMBO Pack Blu-ray/DVD
Out (Due: 10/16/2019)
COMBO HORROR Halloween
Main (Downtown)
New - First Level, COMBO Pack Blu-ray/DVD
Out (Due: 11/14/2019)
COMBO HORROR Halloween
Main (Downtown)
New - First Level, COMBO Pack Blu-ray/DVD
Out (Due: 11/20/2019)
COMBO HORROR Halloween
Main (Downtown)
New - First Level, COMBO Pack Blu-ray/DVD
Transit
COMBO HORROR Halloween
Blythewood
COMBO Pack Blu-ray/DVD
Out (Due: 11/23/2019)
COMBO HORROR Halloween
Edgewood
COMBO Pack Blu-ray/DVD
Out (Due: 11/23/2019)
COMBO HORROR Halloween
Sandhills
COMBO Pack Blu-ray/DVD
In
COMBO HORROR Halloween
Sandhills
COMBO Pack Blu-ray/DVD
In
COMBO HORROR Halloween
St. Andrews
COMBO Pack Blu-ray/DVD
Out (Due: 11/20/2019)
COMBO HORROR Halloween
St. Andrews
COMBO Pack Blu-ray/DVD
Out (Due: 11/21/2019)
COMBO HORROR Halloween
St. Andrews
New, COMBO Pack Blu-ray/DVD
In
COMBO HORROR Halloween
Southeast
COMBO Pack Blu-ray/DVD
In