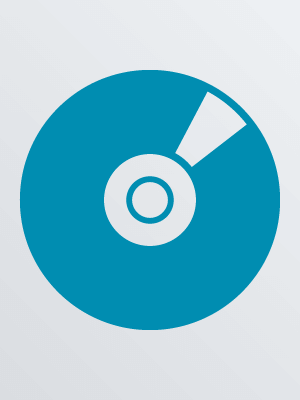 Universal City, CA : Universal Pictures Home Entertainment, [2019]
Description:
1 videodisc (141 min.) : sound, color ; 4 3/4 in.
The riveting story behind the first manned mission to the moon, focusing on Neil Armstrong and the decade leading to the historic Apollo 11 flight. A visceral and intimate account told from Armstrong₂s perspective, based on the book by James R. Hansen, the film explores the triumphs and the cost, on Armstrong, his family, his colleagues and the nation itself; of one of the most dangerous missions in history.
Other Authors:
Godfrey, Nick., film producer.
Bowen, Marty, film producer.
Klausner, Isaac, 1983- film producer.
Singer, Josh, screenwriter.
Chazelle, Damien, 1985- film director.
Foy, Claire, 1984- actor.
Gosling, Ryan, 1980- actor.
Clarke, Jason, 1969- actor.
Chandler, Kyle, actor.
Motion picture adaptation of (work): Hansen, James R. First man.
Universal Pictures Home Entertainment (Firm), publisher.
Universal Pictures Company, presenter.
Dreamworks Pictures, presenter.
Wan mei shi jie (Beijing) ying shi wen hua you xian gong si, presenter.
Temple Hill Entertainment (Firm), production company.
Target Audience:
MPAA rating: PG-13; for some thematic content involving peril, and brief strong language.
Availability
Call Number
Location
Shelf Location
Status
COMBO DRAMA First
Main (Downtown)
First Level, COMBO Pack Blu-ray/DVD
Out (Due: 11/24/2019)
COMBO DRAMA First
Main (Downtown)
First Level, COMBO Pack Blu-ray/DVD
Transit
COMBO DRAMA First
Main (Downtown)
New - First Level, COMBO Pack Blu-ray/DVD
Out (Due: 11/25/2019)
COMBO DRAMA First
Main (Downtown)
New - First Level, COMBO Pack Blu-ray/DVD
In
COMBO DRAMA First
Main (Downtown)
First Level, COMBO Pack Blu-ray/DVD
Out (Due: 11/23/2019)
COMBO DRAMA First
Main (Downtown)
New - First Level, COMBO Pack Blu-ray/DVD
In
COMBO DRAMA First
Main (Downtown)
New - First Level, COMBO Pack Blu-ray/DVD
Out (Due: 11/13/2019)
COMBO DRAMA First
Main (Downtown)
New - First Level, COMBO Pack Blu-ray/DVD
Out (Due: 11/22/2019)
COMBO DRAMA First
Ballentine
COMBO Pack Blu-ray/DVD
In
COMBO DRAMA First
Ballentine
Hidden, COMBO Pack Blu-ray/DVD
In
COMBO DRAMA First
Blythewood
COMBO Pack Blu-ray/DVD
Transit Request
COMBO DRAMA First
Cooper (Forest Acres)
COMBO Pack Blu-ray/DVD
Transit
COMBO DRAMA First
Edgewood
COMBO Pack Blu-ray/DVD
In
COMBO DRAMA First
North Main
COMBO Pack Blu-ray/DVD
In
COMBO DRAMA First
Northeast
New, COMBO Pack Blu-ray/DVD
In
COMBO DRAMA First
St. Andrews
New, COMBO Pack Blu-ray/DVD
Out (Due: 11/15/2019)
COMBO DRAMA First
St. Andrews
New, COMBO Pack Blu-ray/DVD
In
COMBO DRAMA First
Southeast
New, COMBO Pack Blu-ray/DVD
Out (Due: 11/23/2019)
COMBO DRAMA First
Southeast
New, COMBO Pack Blu-ray/DVD
Out (Due: 11/12/2019)
COMBO DRAMA First
Southeast
COMBO Pack Blu-ray/DVD
In
COMBO DRAMA First
Southeast
COMBO Pack Blu-ray/DVD
Out (Due: 11/22/2019)
COMBO DRAMA First
Wheatley (Shandon)
COMBO Pack Blu-ray/DVD
Out (Due: 11/20/2019)