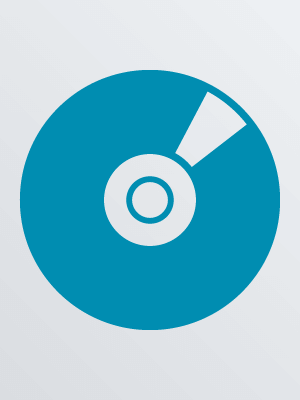 [United States] : Summit Premiere, [2019]
Edition:
[English/Spanish version]
Description:
1 videodisc (121 min.) : sound, color ; 4 3/4 in.
An untested American submarine captain teams with US Navy SEALs to rescue the Russian president, who has been kidnapped by a rogue general.
Target Audience:
Rating: R; for violence and some language.
Availability
Call Number
Location
Shelf Location
Status
COMBO ACTION Hunter
Main (Downtown)
First Level, COMBO Pack Blu-ray/DVD
Out (Due: 1/31/2020)
COMBO ACTION Hunter
Main (Downtown)
First Level, COMBO Pack Blu-ray/DVD
Out (Due: 1/30/2020)
COMBO ACTION Hunter
Main (Downtown)
New - First Level, COMBO Pack Blu-ray/DVD
In
COMBO ACTION Hunter
Main (Downtown)
New - First Level, COMBO Pack Blu-ray/DVD
Transit
COMBO ACTION Hunter
Ballentine
COMBO Pack Blu-ray/DVD
In
COMBO ACTION Hunter
Ballentine
COMBO Pack Blu-ray/DVD
In
COMBO ACTION Hunter
Blythewood
COMBO Pack Blu-ray/DVD
In
COMBO ACTION Hunter
Cooper (Forest Acres)
COMBO Pack Blu-ray/DVD
In
COMBO ACTION Hunter
Eastover
COMBO Pack Blu-ray/DVD
In
COMBO ACTION Hunter
North Main
COMBO Pack Blu-ray/DVD
Out (Due: 1/28/2020)
COMBO ACTION Hunter
Northeast
New, COMBO Pack Blu-ray/DVD
Out (Due: 1/28/2020)
COMBO ACTION Hunter
St. Andrews
New, COMBO Pack Blu-ray/DVD
Held
COMBO ACTION Hunter
St. Andrews
New, COMBO Pack Blu-ray/DVD
Transit
COMBO ACTION Hunter
Southeast
COMBO Pack Blu-ray/DVD
Out (Due: 1/29/2020)
COMBO ACTION Hunter
Wheatley (Shandon)
COMBO Pack Blu-ray/DVD
In
COMBO ACTION Hunter
Lower Richland
COMBO Pack Blu-ray/DVD
In