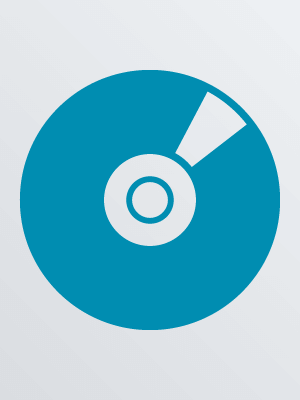 The Girl in the Spider's Web
Culver City, CA : Sony Pictures Home Entertainment, [2019]
Edition:
[English, French, Spanish, Portuguese, Thai dialogue version]
Description:
1 videodisc (115 min.) : sound, color ; 4 3/4 in.
Journalist Mikael Blomkvist and young computer hacker Lisbeth Salander find themselves caught in a web of cybercriminals, corrupt government officials, and spies.
Other Authors:
Levin, Berna, film producer.
Alvarez, Fede, 1978- film director, screenwriter.
Foy, Claire, 1984- actor.
Hoeks, Sylvia, 1983- actor.
Stanfield, Lakeith, 1991- actor.
Merchant, Stephen, actor.
Motion picture adaptation of (work): Lagercrantz, David. Som inte dödar oss.
Sony Pictures Home Entertainment (Firm), publisher.
Target Audience:
Rating: R; for violence, language and some sexual content/nudity.
Availability
Call Number
Location
Shelf Location
Status
COMBO ACTION Girl
Main (Downtown)
First Level, COMBO Pack Blu-ray/DVD
Out (Due: 5/1/2020)
COMBO ACTION Girl
Blythewood
COMBO Pack Blu-ray/DVD
Out (Due: 5/1/2020)
COMBO ACTION Girl
Cooper (Forest Acres)
COMBO Pack Blu-ray/DVD
Out (Due: 5/1/2020)
COMBO ACTION Girl
Edgewood
COMBO Pack Blu-ray/DVD
In
COMBO ACTION Girl
Northeast
New, COMBO Pack Blu-ray/DVD
Out (Due: 5/1/2020)
COMBO ACTION Girl
Sandhills
COMBO Pack Blu-ray/DVD
Out (Due: 5/1/2020)
COMBO ACTION Girl
Sandhills
COMBO Pack Blu-ray/DVD
Out (Due: 5/1/2020)
COMBO ACTION Girl
St. Andrews
COMBO Pack Blu-ray/DVD
In
COMBO ACTION Girl
St. Andrews
COMBO Pack Blu-ray/DVD
Out (Due: 5/1/2020)
COMBO ACTION Girl
St. Andrews
COMBO Pack Blu-ray/DVD
Out (Due: 5/1/2020)
COMBO ACTION Girl
St. Andrews
New, COMBO Pack Blu-ray/DVD
In
COMBO ACTION Girl
Southeast
New, COMBO Pack Blu-ray/DVD
Out (Due: 3/9/2020)
COMBO ACTION Girl
Wheatley (Shandon)
COMBO Pack Blu-ray/DVD
In
COMBO ACTION Girl
Lower Richland
COMBO Pack Blu-ray/DVD
In