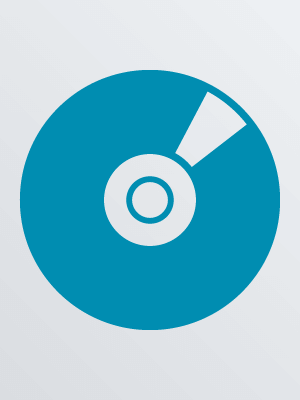 Los Angeles, CA : 20th Century Fox Home Entertainment, [2019]
Edition:
[English/French/Spanish version]
Description:
1 videodisc (129 min.) : sound, color ; 4 3/4 in.
Four women with nothing in common except a debt left by their dead husbands' criminal acts conspire to take fate into their own hands.
Other Authors:
McQueen, Steve, 1969- film director.
Davis, Viola, 1965- actor.
Rodriguez, Michelle, actor.
Debicki, Elizabeth, actor.
Neeson, Liam, actor.
Twentieth Century Fox Home Entertainment, Inc., publisher.
Target Audience:
Rating: R; for violence, language throughout, and some sexual content/nudity.
Availability
Call Number
Location
Shelf Location
Status
COMBO DRAMA Widows
Main (Downtown)
New - First Level, COMBO Pack Blu-ray/DVD
Transit
COMBO DRAMA Widows
Main (Downtown)
New - First Level, COMBO Pack Blu-ray/DVD
In
COMBO DRAMA Widows
Main (Downtown)
New - First Level, COMBO Pack Blu-ray/DVD
Out (Due: 1/16/2020)
COMBO DRAMA Widows
Main (Downtown)
New - First Level, COMBO Pack Blu-ray/DVD
Out (Due: 1/29/2020)
COMBO DRAMA Widows
Main (Downtown)
New - First Level, COMBO Pack Blu-ray/DVD
Out (Due: 1/29/2020)
COMBO DRAMA Widows
Main (Downtown)
New - First Level, COMBO Pack Blu-ray/DVD
Out (Due: 1/25/2020)
COMBO DRAMA Widows
Ballentine
COMBO Pack Blu-ray/DVD
Out (Due: 1/29/2020)
COMBO DRAMA Widows
Ballentine
COMBO Pack Blu-ray/DVD
In
COMBO DRAMA Widows
Cooper (Forest Acres)
COMBO Pack Blu-ray/DVD
In
COMBO DRAMA Widows
Eastover
COMBO Pack Blu-ray/DVD
In
COMBO DRAMA Widows
Edgewood
COMBO Pack Blu-ray/DVD
Out (Due: 1/3/2020)
COMBO DRAMA Widows
North Main
COMBO Pack Blu-ray/DVD
Out (Due: 1/18/2020)
COMBO DRAMA Widows
North Main
COMBO Pack Blu-ray/DVD
Out (Due: 1/15/2020)
COMBO DRAMA Widows
Northeast
New, COMBO Pack Blu-ray/DVD
Out (Due: 1/28/2020)
COMBO DRAMA Widows
Northeast
New, COMBO Pack Blu-ray/DVD
In
COMBO DRAMA Widows
Sandhills
COMBO Pack Blu-ray/DVD
Out (Due: 1/25/2020)
COMBO DRAMA Widows
St. Andrews
COMBO Pack Blu-ray/DVD
Out (Due: 1/26/2020)
COMBO DRAMA Widows
St. Andrews
New, COMBO Pack Blu-ray/DVD
In
COMBO DRAMA Widows
St. Andrews
New, COMBO Pack Blu-ray/DVD
Out (Due: 1/28/2020)
COMBO DRAMA Widows
Southeast
New, COMBO Pack Blu-ray/DVD
Out (Due: 1/28/2020)
COMBO DRAMA Widows
Southeast
New, COMBO Pack Blu-ray/DVD
Out (Due: 1/24/2020)
COMBO DRAMA Widows
Wheatley (Shandon)
COMBO Pack Blu-ray/DVD
Transit
COMBO DRAMA Widows
Lower Richland
COMBO Pack Blu-ray/DVD
In