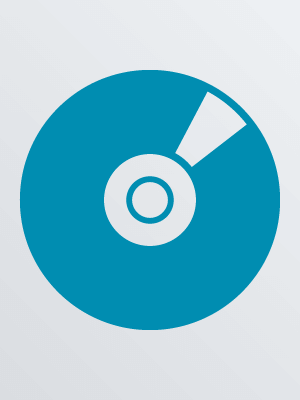 The Nutcracker and the Four Realms
Burbank, CA : Disney, [2019]
Edition:
[English, French or Spanish dialogue version]
Description:
1 videodisc (approximately 110 min.) : sound, color ; 4 3/4 in.
In search of a key to unlock a box from her late mother, Clara finds her way into a mysterious parallel world. She teams up with a soldier named Philip in order to brave the Fourth Realm to find the key and return harmony to the unstable world.
Other Authors:
Franco, Larry J., film producer.
Gordon, Mark, 1956- film producer.
Powell, Ashleigh, screenwriter.
McCarthy, Tom, 1966- screenwriter.
Hallström, Lasse, film director.
Johnston, Joe, 1950- film director.
Knightley, Keira, 1985- actor.
Foy, Mackenzie, 2000- actor.
Derbez, Eugenio, actor.
Macfadyen, Matthew, 1974- actor.
Walt Disney Productions, publisher.
Target Audience:
Rating: PG; for some mild peril.
Availability
Call Number
Location
Shelf Location
Status
COMBO FAMILY Nutcracker
Main (Downtown)
First Level, COMBO Pack Blu-ray/DVD
In
COMBO FAMILY Nutcracker
Main (Downtown)
New - First Level, COMBO Pack Blu-ray/DVD
In
COMBO FAMILY Nutcracker
Ballentine
COMBO Pack Blu-ray/DVD
In
COMBO FAMILY Nutcracker
Blythewood
COMBO Pack Blu-ray/DVD
Out (Due: 2/15/2020)
COMBO FAMILY Nutcracker
Blythewood
COMBO Pack Blu-ray/DVD
Out (Due: 2/24/2020)
COMBO FAMILY Nutcracker
Cooper (Forest Acres)
COMBO Pack Blu-ray/DVD
Out (Due: 2/5/2020)
COMBO FAMILY Nutcracker
Edgewood
COMBO Pack Blu-ray/DVD
In
COMBO FAMILY Nutcracker
Northeast
New, COMBO Pack Blu-ray/DVD
In
COMBO FAMILY Nutcracker
Northeast
New, COMBO Pack Blu-ray/DVD
In
COMBO FAMILY Nutcracker
Northeast
COMBO Pack Blu-ray/DVD
In
COMBO FAMILY Nutcracker
Sandhills
COMBO Pack Blu-ray/DVD
Out (Due: 2/29/2020)
COMBO FAMILY Nutcracker
St. Andrews
COMBO Pack Blu-ray/DVD
Out (Due: 2/17/2020)
COMBO FAMILY Nutcracker
St. Andrews
New, COMBO Pack Blu-ray/DVD
Out (Due: 2/26/2020)
COMBO FAMILY Nutcracker
Southeast
COMBO Pack Blu-ray/DVD
In
COMBO FAMILY Nutcracker
Southeast
New, COMBO Pack Blu-ray/DVD
Transit
COMBO FAMILY Nutcracker
Southeast
COMBO Pack Blu-ray/DVD
In
COMBO FAMILY Nutcracker
Wheatley (Shandon)
COMBO Pack Blu-ray/DVD
In
COMBO FAMILY Nutcracker
Lower Richland
COMBO Pack Blu-ray/DVD
Out (Due: 2/28/2020)