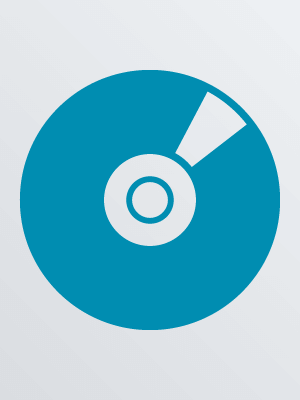 [United States] : Paramount Home Entertainment, 2019.
Description:
1 videodisc (110 min.) : sd., col. ; 4 3/4 in.
Trying to get back on her feet, wild child Tanya looks to her buttoned-up, by-the-book sister Danica to help her get on track. As these polar opposites collide, with hilarious and sometimes disastrous results, Tanya discovers that Danica's picture-perfect life, including her mysterious boyfriend, may not be what it seems.
Target Audience:
Rating: R; for sexual content and language throughout, and for drug material.
Availability
Call Number
Location
Shelf Location
Status
COMBO AF AM Nobody's
Main (Downtown)
New - First Level, COMBO Pack Blu-ray/DVD
In
COMBO AF AM Nobody's
returned to NM book drop missind dvd
Main (Downtown)
New - First Level, COMBO Pack Blu-ray/DVD
Out (Due: 1/24/2020)
COMBO AF AM Nobody's
Ballentine
COMBO Pack Blu-ray/DVD
Out (Due: 1/27/2020)
COMBO AF AM Nobody's
Ballentine
COMBO Pack Blu-ray/DVD
Held
COMBO AF AM Nobody's
Eastover
COMBO Pack Blu-ray/DVD
Transit
COMBO AF AM Nobody's
North Main
COMBO Pack Blu-ray/DVD
Out (Due: 1/21/2020)
COMBO AF AM Nobody's
Northeast
New, COMBO Pack Blu-ray/DVD
Out (Due: 1/30/2020)
COMBO AF AM Nobody's
Northeast
New, COMBO Pack Blu-ray/DVD
Out (Due: 1/11/2020)
COMBO AF AM Nobody's
St. Andrews
COMBO Pack Blu-ray/DVD
Held
COMBO AF AM Nobody's
St. Andrews
COMBO Pack Blu-ray/DVD
Out (Due: 1/28/2020)
COMBO AF AM Nobody's
Southeast
COMBO Pack Blu-ray/DVD
Out (Due: 1/24/2020)
COMBO AF AM Nobody's
Southeast
COMBO Pack Blu-ray/DVD
Out (Due: 1/26/2020)
COMBO AF AM Nobody's
Lower Richland
COMBO Pack Blu-ray/DVD
Out (Due: 1/21/2020)