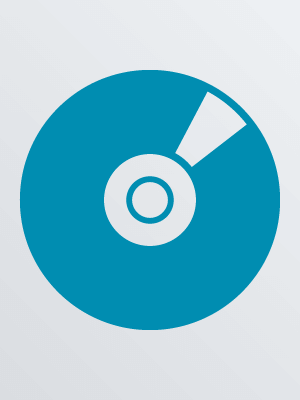 Los Angeles, CA : Paramount, [2019]
Edition:
[Multiple langauge version]
Description:
1 videodisc (109 min.) : sound, color ; 4 3/4 in.
With only hours until D-Day, a small team of American paratroopers drops into Nazi-occupied France to carry out a mission that is crucial to the invasion's success. These outnumbered G.I.s come face-to-face with enemies unlike any the world has ever seen.
Other Authors:
Abrams, J. J. (Jeffrey Jacob), 1966- film director.
Weber, Lindsey, film producer.
Ray, Billy, screenwriter.
Smith, Mark L., screenwriter.
Avery, Julius, film director.
Adepo, Jovan, actor.
Russell, Wyatt, 1986- actor.
Ollivier, Mathilde, actor.
Paramount Pictures Corporation, publisher.
Target Audience:
Rating: R; for strong bloody violence, disturbing images, language, and brief sexual content.
Availability
Call Number
Location
Shelf Location
Status
COMBO ACTION Overlord
Main (Downtown)
First Level, COMBO Pack Blu-ray/DVD
Out (Due: 1/28/2020)
COMBO ACTION Overlord
Main (Downtown)
First Level, COMBO Pack Blu-ray/DVD
In
COMBO ACTION Overlord
Main (Downtown)
New - First Level, COMBO Pack Blu-ray/DVD
In
COMBO ACTION Overlord
Main (Downtown)
New - First Level, COMBO Pack Blu-ray/DVD
In
COMBO ACTION Overlord
Main (Downtown)
New - First Level, COMBO Pack Blu-ray/DVD
In
COMBO ACTION Overlord
Main (Downtown)
New - First Level, COMBO Pack Blu-ray/DVD
Held
COMBO ACTION Overlord
Main (Downtown)
First Level, COMBO Pack Blu-ray/DVD
In
COMBO ACTION Overlord
Ballentine
COMBO Pack Blu-ray/DVD
In
COMBO ACTION Overlord
Blythewood
COMBO Pack Blu-ray/DVD
Out (Due: 1/22/2020)
COMBO ACTION Overlord
Eastover
COMBO Pack Blu-ray/DVD
In
COMBO ACTION Overlord
Edgewood
COMBO Pack Blu-ray/DVD
Out (Due: 12/26/2019)
COMBO ACTION Overlord
Northeast
New, COMBO Pack Blu-ray/DVD
In
COMBO ACTION Overlord
Northeast
New, COMBO Pack Blu-ray/DVD
In
COMBO ACTION Overlord
Northeast
COMBO Pack Blu-ray/DVD
Out (Due: 1/25/2020)
COMBO ACTION Overlord
Sandhills
COMBO Pack Blu-ray/DVD
In
COMBO ACTION Overlord
St. Andrews
New, COMBO Pack Blu-ray/DVD
In
COMBO ACTION Overlord
Southeast
New, COMBO Pack Blu-ray/DVD
In
COMBO ACTION Overlord
Southeast
COMBO Pack Blu-ray/DVD
Out (Due: 1/25/2020)
COMBO ACTION Overlord
Southeast
COMBO Pack Blu-ray/DVD
Out (Due: 1/24/2020)
COMBO ACTION Overlord
Wheatley (Shandon)
COMBO Pack Blu-ray/DVD
In
COMBO ACTION Overlord
Lower Richland
COMBO Pack Blu-ray/DVD
In