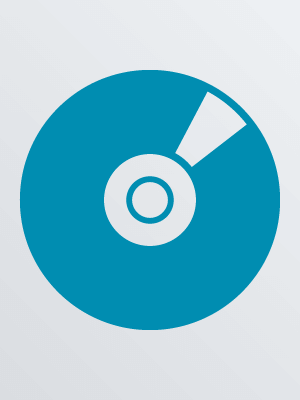 Los Angeles, CA : Paramount Home Entertainment, [2019]
Description:
1 videodisc (118 min.) : sound, color ; 4 3/4 in.
When Pete and Ellie choose to start a family, they stumble headfirst into the world of foster care adoption. After they learn their perfect foster child comes with two other siblings, Pete and Ellie find themselves speeding from zero to three kids overnight and must hilariously learn the ropes of instant parenthood if they hope to become a real family.
Other Authors:
Anders, Sean, 1969- film director.
Wahlberg, Mark, 1971- actor.
Byrne, Rose, actor.
Spencer, Octavia, actor.
Moner, Isabela, actor.
Paramount Home Entertainment (Firm), publisher.
Target Audience:
MPAA rating: PG-13; for thematic elements, sexual material, language and some drug references.
Availability
Call Number
Location
Shelf Location
Status
COMBO COMEDY Instant
Main (Downtown)
New - First Level, COMBO Pack Blu-ray/DVD
In
COMBO COMEDY Instant
Main (Downtown)
New - First Level, COMBO Pack Blu-ray/DVD
In
COMBO COMEDY Instant
Main (Downtown)
New - First Level, COMBO Pack Blu-ray/DVD
In
COMBO COMEDY Instant
Ballentine
COMBO Pack Blu-ray/DVD
In
COMBO COMEDY Instant
Blythewood
COMBO Pack Blu-ray/DVD
In
COMBO COMEDY Instant
Cooper (Forest Acres)
COMBO Pack Blu-ray/DVD
Out (Due: 1/27/2020)
COMBO COMEDY Instant
Eastover
COMBO Pack Blu-ray/DVD
Out (Due: 1/29/2020)
COMBO COMEDY Instant
Edgewood
COMBO Pack Blu-ray/DVD
In
COMBO COMEDY Instant
North Main
COMBO Pack Blu-ray/DVD
Held
COMBO COMEDY Instant
Northeast
New, COMBO Pack Blu-ray/DVD
In
COMBO COMEDY Instant
Northeast
New, COMBO Pack Blu-ray/DVD
Out (Due: 1/30/2020)
COMBO COMEDY Instant
Sandhills
COMBO Pack Blu-ray/DVD
In
COMBO COMEDY Instant
Sandhills
COMBO Pack Blu-ray/DVD
In
COMBO COMEDY Instant
St. Andrews
New, COMBO Pack Blu-ray/DVD
Out (Due: 1/14/2020)
COMBO COMEDY Instant
St. Andrews
New, COMBO Pack Blu-ray/DVD
Out (Due: 1/23/2020)
COMBO COMEDY Instant
Southeast
New, COMBO Pack Blu-ray/DVD
Out (Due: 1/23/2020)
COMBO COMEDY Instant
Southeast
COMBO Pack Blu-ray/DVD
Out (Due: 1/9/2020)
COMBO COMEDY Instant
Wheatley (Shandon)
COMBO Pack Blu-ray/DVD
Out (Due: 1/28/2020)
COMBO COMEDY Instant
Lower Richland
COMBO Pack Blu-ray/DVD
Out (Due: 1/25/2020)