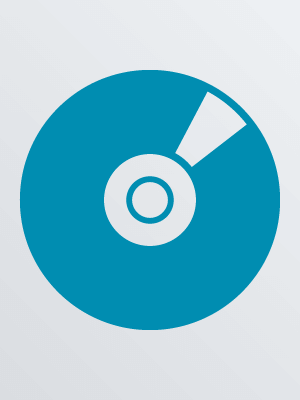 Universal City, CA : Universal Pictures Home Entertainment, [2019]
Edition:
[English/French/Spanish version]
Description:
1 videodisc (129 min.) : sound, color ; 4 3/4 in.
Hundreds of years after our civilization was destroyed, a new world has emerged. A mysterious young woman named Hester Shaw leads a band of outcasts in the fight to stop London, now a giant predator city on wheels, from devouring everything its path.
Other Authors:
Rivers, Christian, film director.
Hilmar, Hera, actor.
Weaving, Hugo, 1960- actor.
Jihae, actor.
Sheehan, Robert, 1988- actor.
Universal Pictures Home Entertainment (Firm), publisher.
Target Audience:
Rating: PG-13; for sequences of futuristic violence and action.
Availability
Call Number
Location
Shelf Location
Status
COMBO ACTION Mortal
Main (Downtown)
First Level, COMBO Pack Blu-ray/DVD
Out (Due: 1/30/2020)
COMBO ACTION Mortal
Main (Downtown)
First Level, COMBO Pack Blu-ray/DVD
Out (Due: 1/31/2020)
COMBO ACTION Mortal
Main (Downtown)
New - First Level, COMBO Pack Blu-ray/DVD
In
COMBO ACTION Mortal
Main (Downtown)
New - First Level, COMBO Pack Blu-ray/DVD
Out (Due: 1/24/2020)
COMBO ACTION Mortal
Blythewood
COMBO Pack Blu-ray/DVD
In
COMBO ACTION Mortal
Cooper (Forest Acres)
COMBO Pack Blu-ray/DVD
In
COMBO ACTION Mortal
North Main
COMBO Pack Blu-ray/DVD
In
COMBO ACTION Mortal
North Main
COMBO Pack Blu-ray/DVD
In
COMBO ACTION Mortal
Northeast
New, COMBO Pack Blu-ray/DVD
Out (Due: 1/28/2020)
COMBO ACTION Mortal
Sandhills
COMBO Pack Blu-ray/DVD
In
COMBO ACTION Mortal
Sandhills
COMBO Pack Blu-ray/DVD
In
COMBO ACTION Mortal
St. Andrews
New, COMBO Pack Blu-ray/DVD
Out (Due: 1/29/2020)
COMBO ACTION Mortal
St. Andrews
New, COMBO Pack Blu-ray/DVD
In
COMBO ACTION Mortal
Southeast
New, COMBO Pack Blu-ray/DVD
Out (Due: 1/24/2020)
COMBO ACTION Mortal
Southeast
New, COMBO Pack Blu-ray/DVD
In
COMBO ACTION Mortal
Lower Richland
COMBO Pack Blu-ray/DVD
In