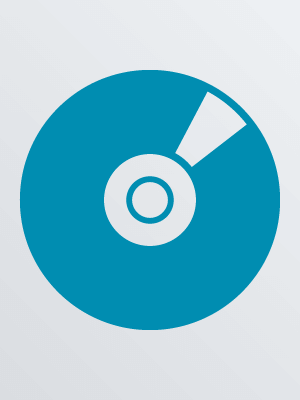 Beverly Hills, CA : 20th Century Fox Home Entertainment, [2019]
Edition:
[Spanish subtitled version]
Description:
1 videodisc (132 min.) : sound, color ; 4 3/4 in.
Christian Bale stars as Dick Cheney in this epic tale of how a bureaucratic Washington insider quietly became the most powerful man in the world. Co-starring Amy Adams, Steve Carell, and Sam Rockwell, it is a darkly comic look behind the scenes of American politics.
Other Authors:
McKay, Adam, 1968- film director.
Bale, Christian, 1974- actor.
Adams, Amy, actor.
Carell, Steve, 1963- actor.
Rockwell, Sam, actor.
Twentieth Century Fox Home Entertainment, Inc., publisher.
Target Audience:
Rating: R; for language and some violent images.
Availability
Call Number
Location
Shelf Location
Status
COMBO DRAMA Vice
Main (Downtown)
First Level, COMBO Pack Blu-ray/DVD
Out (Due: 1/25/2020)
COMBO DRAMA Vice
Main (Downtown)
New - First Level, COMBO Pack Blu-ray/DVD
Out (Due: 1/26/2020)
COMBO DRAMA Vice
Main (Downtown)
New - First Level, COMBO Pack Blu-ray/DVD
In
COMBO DRAMA Vice
Main (Downtown)
New - First Level, COMBO Pack Blu-ray/DVD
Out (Due: 1/29/2020)
COMBO DRAMA Vice
Main (Downtown)
First Level, COMBO Pack Blu-ray/DVD
Out (Due: 1/29/2020)
COMBO DRAMA Vice
Blythewood
COMBO Pack Blu-ray/DVD
In
COMBO DRAMA Vice
Eastover
COMBO Pack Blu-ray/DVD
In
COMBO DRAMA Vice
Edgewood
COMBO Pack Blu-ray/DVD
In
COMBO DRAMA Vice
North Main
COMBO Pack Blu-ray/DVD
In
COMBO DRAMA Vice
North Main
COMBO Pack Blu-ray/DVD
Out (Due: 1/28/2020)
COMBO DRAMA Vice
Northeast
New, COMBO Pack Blu-ray/DVD
In
COMBO DRAMA Vice
Northeast
New, COMBO Pack Blu-ray/DVD
In
COMBO DRAMA Vice
Sandhills
COMBO Pack Blu-ray/DVD
Out (Due: 1/21/2020)
COMBO DRAMA Vice
Sandhills
COMBO Pack Blu-ray/DVD
Out (Due: 1/27/2020)
COMBO DRAMA Vice
St. Andrews
New, COMBO Pack Blu-ray/DVD
In
COMBO DRAMA Vice
St. Andrews
New, COMBO Pack Blu-ray/DVD
In
COMBO DRAMA Vice
Southeast
COMBO Pack Blu-ray/DVD
In
COMBO DRAMA Vice
Southeast
COMBO Pack Blu-ray/DVD
Out (Due: 1/28/2020)
COMBO DRAMA Vice
Southeast
COMBO Pack Blu-ray/DVD
Out (Due: 1/24/2020)
COMBO DRAMA Vice
Lower Richland
COMBO Pack Blu-ray/DVD
In