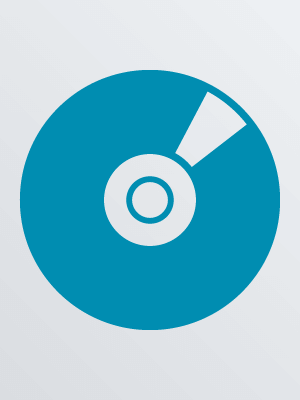 Culver City, CA : Sony Pictures Home Entertainment, [2019]
Edition:
[English, French, Mandarin, Portuguese, Spanish or Thai dialogue]
Description:
1 videodisc (100 min.) : sound, color ; 4 3/4 in.
A psychological thriller about six strangers, who find themselves in the circumstances beyond their control and they must use their wits to find the clues or die. French Audio Description available.
Other Authors:
Schut, Bragi F., author, screenwriter.
Melnik, Maria, screenwriter.
Moritz, Neal H., film producer.
Marmur, Ori, film producer.
Robitel, Adam, 1978- film director.
Russell, Taylor, actor.
Miller, Logan, 1992- actor.
Woll, Deborah Ann, 1985- actor.
Columbia Pictures, presenter.
Original Film (Firm), presenter.
Sony Pictures Home Entertainment (Firm), publisher.
Target Audience:
Rating: PG-13; for terror/perilous action, violence, some suggestive material and language CHV rating: 14A.
Availability
Call Number
Location
Shelf Location
Status
COMBO HORROR Escape
Main (Downtown)
First Level, COMBO Pack Blu-ray/DVD
Out (Due: 1/22/2020)
COMBO HORROR Escape
Main (Downtown)
New - First Level, COMBO Pack Blu-ray/DVD
Out (Due: 12/26/2019)
COMBO HORROR Escape
Main (Downtown)
New - First Level, COMBO Pack Blu-ray/DVD
Out (Due: 1/21/2020)
COMBO HORROR Escape
Main (Downtown)
First Level, COMBO Pack Blu-ray/DVD
Out (Due: 1/3/2020)
COMBO HORROR Escape
Ballentine
COMBO Pack Blu-ray/DVD
Out (Due: 1/6/2020)
COMBO HORROR Escape
Blythewood
COMBO Pack Blu-ray/DVD
In
COMBO HORROR Escape
Cooper (Forest Acres)
COMBO Pack Blu-ray/DVD
Out (Due: 1/29/2020)
COMBO HORROR Escape
Eastover
COMBO Pack Blu-ray/DVD
Out (Due: 1/26/2020)
COMBO HORROR Escape
North Main
COMBO Pack Blu-ray/DVD
Out (Due: 1/22/2020)
COMBO HORROR Escape
Northeast
New, COMBO Pack Blu-ray/DVD
Transit
COMBO HORROR Escape
Northeast
New, COMBO Pack Blu-ray/DVD
Out (Due: 1/24/2020)
COMBO HORROR Escape
St. Andrews
New, COMBO Pack Blu-ray/DVD
Out (Due: 1/15/2020)
COMBO HORROR Escape
St. Andrews
New, COMBO Pack Blu-ray/DVD
Transit Request
COMBO HORROR Escape
Southeast
New, COMBO Pack Blu-ray/DVD
Held
COMBO HORROR Escape
Southeast
COMBO Pack Blu-ray/DVD
Out (Due: 1/9/2020)
COMBO HORROR Escape
Lower Richland
COMBO Pack Blu-ray/DVD
In