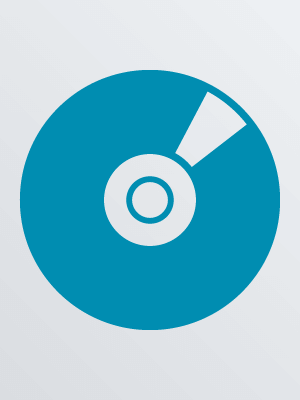 Beverly Hills, CA : Twentieth Century Fox Home Entertainment, [2019]
Edition:
[English/Spanish/French version]
Description:
1 videodisc (106 minutes) : sound, color ; 4 3/4 in.
Lee Israel made her living in the 1970s and 1980s profiling the likes of Katharine Hepburn, Tallulah Bankhead, Estee Lauder and journalist Dorothy Kilgallen. Though Lee Israel has undeniable profiling skills, her work has grown stale and hackneyed, rendering her profession unnecessary and insignificant. Now in times of financial hardship, Israel must find other ways to make a living. With assistance from her steadfast friend, Jack, the two endeavor to keep Israel afloat. With a dose of trickery and deceptive eye, they do just that.
Other Authors:
Heller, Marielle, film director.
Carey, Anne (Film producer), film producer.
Nauiokas, Amy, 1972- film producer.
Yarnell, David, 1929- film producer.
Holofcener, Nicole, screenwriter.
Whitty, Jeff, screenwriter.
McCarthy, Melissa, 1969- actor.
Grant, Richard E., 1957- actor.
Wells, Dolly, 1971- actor.
Falcone, Ben, 1973- actor.
Curtin, Jane, actor.
Smith, Anna Deavere, actor.
Spinella, Stephen, actor.
Navarro, Christian, 1991- actor.
Heller, Nate, composer (expression)
McCabe, Anne, editor of moving image work.
Trost, Brandon, 1981- director of photography.
Carter, Stephen (Stephen H.), production designer.
Bhasin, Arjun, costume designer.
Motion picture adaptation of (work) : Israel, Lee. Can you ever forgive me?
Fox Searchlight Pictures, production company, presenter.
TSG Entertainment, presenter, production company.
Archer Gray (Firm), production company.
Twentieth Century Fox Home Entertainment, Inc., film distributor.
Target Audience:
MPAA rating: R; for language including some sexual references, and brief drug use CHV rating: 14A.
Availability
Call Number
Location
Shelf Location
Status
COMBO COMEDY Can
Main (Downtown)
First Level, COMBO Pack Blu-ray/DVD
Out (Due: 1/23/2020)
COMBO COMEDY Can
Main (Downtown)
First Level, COMBO Pack Blu-ray/DVD
In
COMBO COMEDY Can
Main (Downtown)
First Level, COMBO Pack Blu-ray/DVD
In
COMBO DRAMA Can
Main (Downtown)
New - First Level, COMBO Pack Blu-ray/DVD
In
COMBO DRAMA Can
Main (Downtown)
New - First Level, COMBO Pack Blu-ray/DVD
In
COMBO DRAMA Can
Main (Downtown)
New - First Level, COMBO Pack Blu-ray/DVD
Out (Due: 1/17/2020)
COMBO DRAMA Can
Main (Downtown)
New - First Level, COMBO Pack Blu-ray/DVD
In
COMBO COMEDY Can
Cooper (Forest Acres)
COMBO Pack Blu-ray/DVD
In
COMBO COMEDY Can
Edgewood
COMBO Pack Blu-ray/DVD
In
COMBO COMEDY Can
North Main
COMBO Pack Blu-ray/DVD
In
COMBO COMEDY Can
North Main
COMBO Pack Blu-ray/DVD
In
COMBO COMEDY Can
North Main
COMBO Pack Blu-ray/DVD
In
COMBO DRAMA Can
Northeast
New, COMBO Pack Blu-ray/DVD
In
COMBO DRAMA Can
Northeast
New, COMBO Pack Blu-ray/DVD
Out (Due: 1/24/2020)
COMBO COMEDY Can
Sandhills
COMBO Pack Blu-ray/DVD
In
COMBO COMEDY Can
St. Andrews
COMBO Pack Blu-ray/DVD
In
COMBO COMEDY Can
St. Andrews
COMBO Pack Blu-ray/DVD
In
COMBO DRAMA Can
St. Andrews
New, COMBO Pack Blu-ray/DVD
In
COMBO DRAMA Can
St. Andrews
New, COMBO Pack Blu-ray/DVD
In
COMBO DRAMA Can
Southeast
New, COMBO Pack Blu-ray/DVD
Out (Due: 1/28/2020)
COMBO DRAMA Can
Southeast
New, COMBO Pack Blu-ray/DVD
Out (Due: 1/21/2020)
COMBO COMEDY Can
Wheatley (Shandon)
COMBO Pack Blu-ray/DVD
In
COMBO COMEDY Can
Lower Richland
COMBO Pack Blu-ray/DVD
In