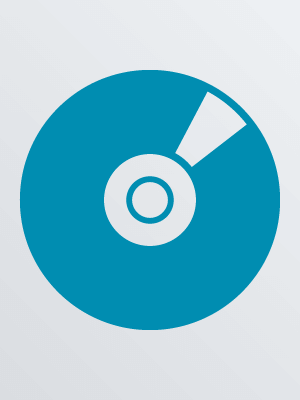 [United States] : Disney, 2009.
Edition:
50th anniversary edition.
Description:
1 videodisc (140 min.) : sd., col. ; 4 3/4 in.
A beloved classic shines like never before with an all-new digital restoration. Winner of five Academy Awards, including best actress (Julie Andrews), best song (Chim Chim Cher-ee), and best visual effects. Mary Poppins flies out of the windy London skies and into the home of two mischievous children. With the help of a carefree chimney sweep named Bert (Dick Van Dyke), the spirited nanny turns every chore into a game, and every day into a |Jolly Holiday.|
Target Audience:
Rating: G.
Availability
Call Number
Location
Shelf Location
Status
C COMBO MOVIES Disney Mary
Ballentine
Children's COMBO Pack Blu-ray/DVD
In
CCOMBO MOVIES Disney Mary
Ballentine
Children's COMBO Pack Blu-ray/DVD
Out (Due: 1/31/2020)
C COMBO MOVIES Disney Mary
Blythewood
Children's COMBO Pack Blu-ray/DVD
Out (Due: 2/1/2020)
C COMBO MOVIES Disney Mary
Blythewood
Children's COMBO Pack Blu-ray/DVD
Transit
C COMBO MOVIES Disney Mary
Cooper (Forest Acres)
Children's COMBO Pack Blu-ray/DVD
Out (Due: 1/24/2020)
CCOMBO MOVIES Disney Mary
Cooper (Forest Acres)
Children's COMBO Pack Blu-ray/DVD
In
CCOMBO MOVIES Disney Mary
Cooper (Forest Acres)
Children's COMBO Pack Blu-ray/DVD
Held
CCOMBO MOVIES Disney Mary
Edgewood
Children's COMBO Pack Blu-ray/DVD
Out (Due: 1/23/2020)
C COMBO MOVIES Disney Mary
Northeast
Children's Blu-ray
Out (Due: 2/1/2020)
C COMBO MOVIES Disney Mary
Northeast
Children's Blu-ray
In
C COMBO MOVIES Disney Mary
Sandhills
Children's Blu-ray
Out (Due: 1/21/2020)
CCOMBO MOVIES Disney Mary
St. Andrews
Children's COMBO Pack Blu-ray/DVD
In
C COMBO MOVIES Disney Mary
Southeast
Children's COMBO Pack Blu-ray/DVD
In
CCOMBO MOVIES Disney Mary
Southeast
Children's COMBO Pack Blu-ray/DVD
In
CCOMBO MOVIES Disney Mary
Southeast
Children's COMBO Pack Blu-ray/DVD
Out (Due: 1/22/2020)
CCOMBO MOVIES Disney Mary
Southeast
Children's COMBO Pack Blu-ray/DVD
In
C COMBO MOVIES Disney Mary
Wheatley (Shandon)
Children's Blu-ray
In
CCOMBO MOVIES Disney Mary
Wheatley (Shandon)
Children's COMBO Pack Blu-ray/DVD
Out (Due: 1/31/2020)
CCOMBO MOVIES Disney Mary
Wheatley (Shandon)
Children's COMBO Pack Blu-ray/DVD
Transit
CCOMBO MOVIES Disney Mary
Lower Richland
Children's COMBO Pack Blu-ray/DVD
In