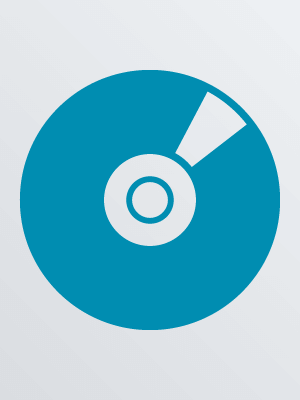 [United States] : Paramount Home Entertainment, 2019.
Description:
1 videodisc (113 min.) : sd., col. ; 4 3/4 in.
Cybertron has fallen. When Optimus Prime sends a transformer to defend Earth, his journey to become a hero begins. Charlie Watson, a teenager trying to find her place in the world, discovers and repairs the battle-scarred robot, who|s disguised as a Volkswagen Beetle. As the Decepticons hunt down the surviving Autobots with the help of a secret agency led by Agent Burns, the transformer and Charlie team up to protect the world in an action-packed adventure that|s fun for the whole family.
Target Audience:
Rating: PG-13; for sequences of sci-fi action violence.
Availability
Call Number
Location
Shelf Location
Status
COMBO ACTION Bumblebee
Main (Downtown)
First Level, COMBO Pack Blu-ray/DVD
In
COMBO ACTION Bumblebee
Main (Downtown)
New - First Level, COMBO Pack Blu-ray/DVD
Out (Due: 12/26/2019)
COMBO ACTION Bumblebee
Blythewood
COMBO Pack Blu-ray/DVD
In
COMBO ACTION Bumblebee
Eastover
COMBO Pack Blu-ray/DVD
Out (Due: 1/21/2020)
COMBO ACTION Bumblebee
Edgewood
COMBO Pack Blu-ray/DVD
Out (Due: 1/17/2020)
COMBO ACTION Bumblebee
North Main
COMBO Pack Blu-ray/DVD
In
COMBO ACTION Bumblebee
North Main
COMBO Pack Blu-ray/DVD
Out (Due: 1/21/2020)
COMBO ACTION Bumblebee
Northeast
COMBO Pack Blu-ray/DVD
Out (Due: 1/24/2020)
COMBO ACTION Bumblebee
Northeast
New, COMBO Pack Blu-ray/DVD
Out (Due: 1/24/2020)
COMBO ACTION Bumblebee
Northeast
New, COMBO Pack Blu-ray/DVD
Out (Due: 1/12/2020)
COMBO ACTION Bumblebee
Sandhills
COMBO Pack Blu-ray/DVD
In
COMBO ACTION Bumblebee
Sandhills
COMBO Pack Blu-ray/DVD
Out (Due: 12/23/2019)
COMBO ACTION Bumblebee
Sandhills
COMBO Pack Blu-ray/DVD
Out (Due: 1/27/2020)
COMBO ACTION Bumblebee
St. Andrews
New, COMBO Pack Blu-ray/DVD
Out (Due: 1/26/2020)
COMBO ACTION Bumblebee
St. Andrews
New, COMBO Pack Blu-ray/DVD
In
COMBO ACTION Bumblebee
Southeast
New, COMBO Pack Blu-ray/DVD
Out (Due: 1/16/2020)
COMBO ACTION Bumblebee
Southeast
COMBO Pack Blu-ray/DVD
Out (Due: 1/26/2020)
COMBO ACTION Bumblebee
Wheatley (Shandon)
COMBO Pack Blu-ray/DVD
In
COMBO ACTION Bumblebee
Lower Richland
COMBO Pack Blu-ray/DVD
In