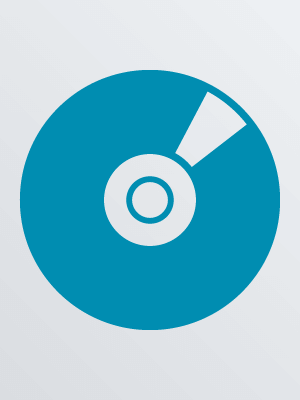 Into the Spider-verse
[United States] : Sony Pictures Home Entertainment, 2019.
Description:
1 videodisc (117 min.) : sd., col. ; 4 3/4 in.
Miles Morales becomes the masked superhero of his reality and crosses paths with his counterparts from other dimensions to stop a threat to all reality. Includes French audio description.
Target Audience:
Rating: PG; for frenetic sequences of animated action violence, thematic elements, and mild language.
Availability
Call Number
Location
Shelf Location
Status
COMBO ANIMATED Spider-man
Main (Downtown)
First Level, COMBO Pack Blu-ray/DVD
Out (Due: 5/1/2020)
COMBO ANIMATED Spider-man
Main (Downtown)
First Level, COMBO Pack Blu-ray/DVD
Out (Due: 5/1/2020)
COMBO ANIMATED Spider-man
Main (Downtown)
First Level, COMBO Pack Blu-ray/DVD
Out (Due: 5/1/2020)
COMBO ANIMATED Spider-man
Ballentine
COMBO Pack Blu-ray/DVD
In
COMBO ANIMATED Spider-man
Blythewood
COMBO Pack Blu-ray/DVD
Out (Due: 5/1/2020)
COMBO ANIMATED Spider-man
Blythewood
COMBO Pack Blu-ray/DVD
In
COMBO ANIMATED Spider-man
Cooper (Forest Acres)
COMBO Pack Blu-ray/DVD
Out (Due: 5/1/2020)
COMBO ANIMATED Spider-man
Eastover
COMBO Pack Blu-ray/DVD
Out (Due: 5/1/2020)
COMBO ANIMATED Spider-man
Edgewood
COMBO Pack Blu-ray/DVD
Out (Due: 3/4/2020)
COMBO MOVIES Spider-man
North Main
COMBO Pack Blu-ray/DVD
In
COMBO ANIMATED Spider-man
Sandhills
COMBO Pack Blu-ray/DVD
In
COMBO ANIMATED Spider-Man
St. Andrews
New, COMBO Pack Blu-ray/DVD
Out (Due: 5/1/2020)
COMBO ANIMATED Spider-Man
St. Andrews
New, COMBO Pack Blu-ray/DVD
Out (Due: 5/1/2020)
COMBO ANIMATED Spider-man
St. Andrews
COMBO Pack Blu-ray/DVD
Out (Due: 5/1/2020)
COMBO ANIMATED Spider-man
Southeast
COMBO Pack Blu-ray/DVD
In
COMBO ANIMATED Spider-man
Southeast
COMBO Pack Blu-ray/DVD
In
COMBO ANIMATED Spider-man
Wheatley (Shandon)
COMBO Pack Blu-ray/DVD
In
COMBO ANIMATED Spider-man
Lower Richland
COMBO Pack Blu-ray/DVD
In