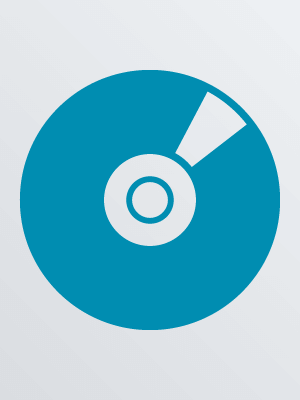 Los Angeles, CA : Paramount, [2019]
Description:
1 videodisc (117 min.) : sound, color ; 4 3/4 in.
Ali Davis is left on the outside by her fellow sports agents because she is a woman in a male-dominated profession, but she acquires an unexpected edge when she develops the ability to hear men's thoughts.
Other Authors:
Packer, Will, film producer.
Gordon, Tina, screenwriter.
Huyck, Peter, screenwriter.
Gregory, Alex, screenwriter.
Shankman, Adam, film director.
Henson, Taraji P., actor.
Greenfield, Max, 1980- actor.
Paramount Pictures Corporation, publisher.
Target Audience:
Rating: R; for language and sexual content throughout, and some drug material.
Availability
Call Number
Location
Shelf Location
Status
COMBO AF AM What
Main (Downtown)
New - First Level, COMBO Pack Blu-ray/DVD
In
COMBO AF AM What
Main (Downtown)
First Level, COMBO Pack Blu-ray/DVD
Out (Due: 5/1/2020)
COMBO AF AM What
Main (Downtown)
New - First Level, COMBO Pack Blu-ray/DVD
Out (Due: 3/3/2020)
COMBO AF AM What
Main (Downtown)
New - First Level, COMBO Pack Blu-ray/DVD
In
COMBO AF AM What
Main (Downtown)
New - First Level, COMBO Pack Blu-ray/DVD
In
COMBO AF AM What
Main (Downtown)
First Level, COMBO Pack Blu-ray/DVD
In
COMBO AF AM What
Main (Downtown)
First Level, COMBO Pack Blu-ray/DVD
Out (Due: 5/1/2020)
COMBO COMEDY What
Blythewood
COMBO Pack Blu-ray/DVD
Out (Due: 5/1/2020)
COMBO AF AM What
Eastover
COMBO Pack Blu-ray/DVD
In
COMBO COMEDY What
North Main
COMBO Pack Blu-ray/DVD
Out (Due: 5/1/2020)
COMBO AF AM What
Northeast
New, COMBO Pack Blu-ray/DVD
Out (Due: 5/1/2020)
COMBO AF AM What
Northeast
New, COMBO Pack Blu-ray/DVD
Out (Due: 5/1/2020)
COMBO AF AM What
Northeast
New, COMBO Pack Blu-ray/DVD
Out (Due: 5/1/2020)
COMBO AF AM What
St. Andrews
New, COMBO Pack Blu-ray/DVD
In
COMBO AF AM What
St. Andrews
New, COMBO Pack Blu-ray/DVD
Out (Due: 5/1/2020)
COMBO AF AM What
St. Andrews
New, COMBO Pack Blu-ray/DVD
In
COMBO COMEDY What
St. Andrews
COMBO Pack Blu-ray/DVD
Out (Due: 3/4/2020)
COMBO AF AM What
Southeast
New, COMBO Pack Blu-ray/DVD
In
COMBO AF AM What
Southeast
New, COMBO Pack Blu-ray/DVD
In
COMBO COMEDY What
Southeast
COMBO Pack Blu-ray/DVD
In
COMBO COMEDY What
Lower Richland
COMBO Pack Blu-ray/DVD
In