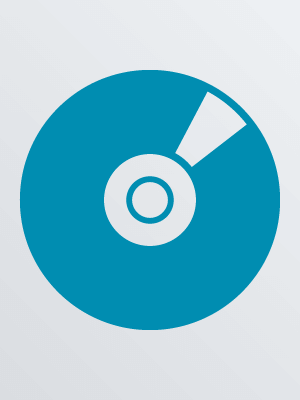 Universal City, CA : Universal Pictures Home Entertainment, [2019]
Description:
1 videodisc (100 min.) : sound, color ; 4 3/4 in.
It's déjà vu all over again for Tree Gelbman, the snarky sorority sister who solved her own murder by repeatedly reliving her death. When the masked campus killer mysteriously returns to terrorize new targets, Tree cycles through another time loop of clever chills and suspense in the inventive follow-up to Blumhouse's hit thriller.
Other Authors:
Lobdell, Scott, creator.
Blum, Jason, film producer.
Landon, Christopher, 1975- screenwriter, film director.
Rothe, Jessica, actor.
Broussard, Israel, actor.
Sharma, Suraj, 1993- actor.
Universal Pictures (Firm), presenter.
Blumhouse Productions, production company.
Universal Pictures Home Entertainment (Firm), publisher.
Target Audience:
Rating: PG-13.
Availability
Call Number
Location
Shelf Location
Status
COMBO HORROR Happy
Main (Downtown)
New - First Level, COMBO Pack Blu-ray/DVD
Out (Due: 3/1/2020)
COMBO HORROR Happy
Main (Downtown)
New - First Level, COMBO Pack Blu-ray/DVD
Out (Due: 1/30/2020)
COMBO HORROR Happy
Main (Downtown)
New - First Level, COMBO Pack Blu-ray/DVD
Out (Due: 1/30/2020)
COMBO HORROR Happy
Main (Downtown)
New - First Level, COMBO Pack Blu-ray/DVD
Out (Due: 2/26/2020)
COMBO HORROR Happy
Cooper (Forest Acres)
COMBO Pack Blu-ray/DVD
Out (Due: 2/29/2020)
COMBO HORROR Happy
Cooper (Forest Acres)
COMBO Pack Blu-ray/DVD
Out (Due: 3/2/2020)
COMBO HORROR Happy
Edgewood
COMBO Pack Blu-ray/DVD
Out (Due: 2/4/2020)
COMBO HORROR Happy
North Main
COMBO Pack Blu-ray/DVD
In
COMBO HORROR Happy
Northeast
COMBO Pack Blu-ray/DVD
Out (Due: 2/27/2020)
COMBO HORROR Happy
Northeast
COMBO Pack Blu-ray/DVD
Out (Due: 2/29/2020)
COMBO HORROR Happy
St. Andrews
COMBO Pack Blu-ray/DVD
Out (Due: 2/10/2020)
COMBO HORROR Happy
St. Andrews
New, COMBO Pack Blu-ray/DVD
Out (Due: 2/27/2020)
COMBO HORROR Happy
Southeast
New, COMBO Pack Blu-ray/DVD
Out (Due: 3/2/2020)
COMBO HORROR Happy
Southeast
New, COMBO Pack Blu-ray/DVD
Out (Due: 2/24/2020)
COMBO HORROR Happy
Southeast
COMBO Pack Blu-ray/DVD
Out (Due: 2/28/2020)
COMBO HORROR Happy
Wheatley (Shandon)
COMBO Pack Blu-ray/DVD
Out (Due: 2/27/2020)
COMBO HORROR Happy
Lower Richland
COMBO Pack Blu-ray/DVD
Transit