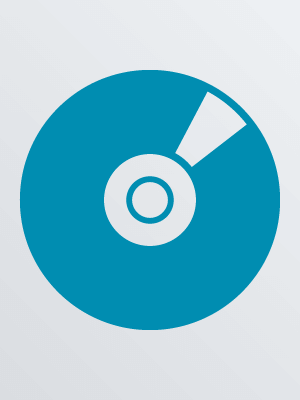 Justice League Vs. The Fatal Five
New York, NY : DC Comics, [2019]
Edition:
[English/French version]
Description:
1 videodisc (77 min.) : sound, color ; 4 3/4 in.
The fate of the earth is uncertain when the Justice League face a powerful new threat: the Fatal Five! Superman, Batman and Wonder Woman seek answers as Mano, Persuader, and Tharok terrorize Metropolis in search of budding Green Lantern Jessica Cruz. With Cruz₂s unwilling help, they aim to free remaining Fatal Five members Emerald Empress and Validus and carry out their sinister plan. Meanwhile, the Justice League discover an ally in the peculiar Star Boy, who's brimming with volatile power.
Other Authors:
McKenna, Amy (Producer), film producer.
Liu, Sam, film producer, film director.
Carrasco, Eric, screenwriter.
Krieg, Jim, screenwriter.
Burnett, Alan, screenwriter.
Gabel, Elyes, 1983- voice actor.
Guerrero, Diane, 1986- voice actor.
Strong, Tara, 1973- voice actor.
DC Comics, Inc., production company.
Warner Bros. Home Entertainment (Firm), publisher.
Target Audience:
Rating: PG-13; for sequences of sci-fi violence, some bloody images, language and partial nudity.
Availability
Call Number
Location
Shelf Location
Status
COMBO ANIMATED Justice
Main (Downtown)
First Level, COMBO Pack Blu-ray/DVD
Out (Due: 12/17/2019)
COMBO ANIMATED Justice
Main (Downtown)
First Level, COMBO Pack Blu-ray/DVD
Out (Due: 12/11/2019)
COMBO ANIMATED Justice
Main (Downtown)
First Level, COMBO Pack Blu-ray/DVD
Out (Due: 12/19/2019)
COMBO ANIMATED Justice
Main (Downtown)
First Level, COMBO Pack Blu-ray/DVD
In
COMBO ANIMATED Justice
Blythewood
COMBO Pack Blu-ray/DVD
Out (Due: 12/19/2019)
COMBO ANIMATED Justice
Southeast
COMBO Pack Blu-ray/DVD
Out (Due: 12/8/2019)