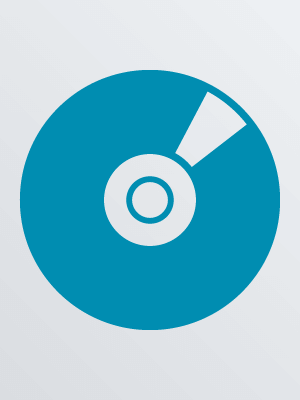 [United States] : Buena Vista Home Entertainment, 2013.
Description:
1 videodisc (74 min.) : sd., col. ; 4 3/4 in.
In the heart of New York City, Oliver, a mischievous orphaned kitten, is befriended by Dodger, a carefree pooch, and his ragtag family of misfit mutts. Life gets even better for Oliver when he is adopted by a lonely little girl named Jenny. But when tough guy Sykes and his Doberman sidekicks try to keep Jenny and Oliver apart, the spirited kitten and his newfound friends discover the meaning of courage and find a home where they truly belong.
Target Audience:
Rating: G; for all ages admitted.
Availability
Call Number
Location
Shelf Location
Status
C COMBO MOVIES Disney Oliver
Main (Downtown)
Garden Level, Children's COMBO Pack Blu-ray/DVD
In
C COMBO MOVIES Disney Oliver
Main (Downtown)
Garden Level, Children's COMBO Pack Blu-ray/DVD
In
C COMBO MOVIES Disney Oliver
Main (Downtown)
Garden Level, Children's COMBO Pack Blu-ray/DVD
In
C COMBO MOVIES Disney Oliver
Main (Downtown)
Garden Level, Children's COMBO Pack Blu-ray/DVD
In
C COMBO MOVIES Disney Oliver
Ballentine
Children's COMBO Pack Blu-ray/DVD
Out (Due: )
C COMBO MOVIES Disney Oliver [2 DISC]
Blythewood
Children's COMBO Pack Blu-ray/DVD
Out (Due: )
C COMBO MOVIES Disney Oliver
Cooper (Forest Acres)
Children's COMBO Pack Blu-ray/DVD
In
C COMBO MOVIES Disney Oliver
Cooper (Forest Acres)
Children's COMBO Pack Blu-ray/DVD
Out (Due: )
C COMBO MOVIES Disney Oliver
Eastover
Children's COMBO Pack Blu-ray/DVD
In
C COMBO MOVIES Disney Oliver
Eastover
Children's COMBO Pack Blu-ray/DVD
In
C COMBO MOVIES Disney Oliver
Edgewood
Hidden, Children's COMBO Pack Blu-ray/DVD
Out (Due: )
C COMBO MOVIES Disney Oliver
Sandhills
Children's COMBO Pack Blu-ray/DVD
Out (Due: )
C COMBO MOVIES Disney Oliver
Southeast
Children's COMBO Pack Blu-ray/DVD
In
C COMBO MOVIES Disney Oliver
Southeast
Children's COMBO Pack Blu-ray/DVD
In
C COMBO MOVIES Disney Oliver
Lower Richland
Children's COMBO Pack Blu-ray/DVD
In