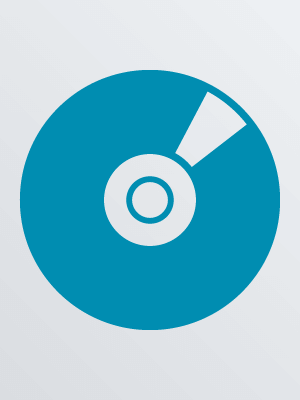 [United States] : Disney, 2018.
Description:
1 videodisc (76 min.) : sd., col. ; 4 3/4 in.
Experience the thrilling adventures of Lady, a lovingly pampered cocker spaniel, and Tramp, a freewheeling mutt with a heart of gold. This heartwarming tale now charms a new generation of families and fans with its exquisite animation, unforgettable songs, and one of the greatest love stories of all time.
Target Audience:
Rating: G; for all ages.
Availability
Call Number
Location
Shelf Location
Status
C COMBO MOVIES Disney Lady
Main (Downtown)
Garden Level, Children's Blu-ray
Out (Due: 2/2/2020)
C COMBO MOVIES Disney Lady
Main (Downtown)
Garden Level, Children's Blu-ray
In
C COMBO MOVIES Disney Lady
Main (Downtown)
Children's COMBO Pack Blu-ray/DVD
Out (Due: 2/5/2020)
C COMBO MOVIES Disney Lady
Main (Downtown)
Garden Level, Children's COMBO Pack Blu-ray/DVD
Out (Due: 2/25/2020)
C COMBO MOVIES Disney Lady
Main (Downtown)
Garden Level, Children's COMBO Pack Blu-ray/DVD
In
C COMBO MOVIES Disney Lady
Main (Downtown)
Garden Level, Children's COMBO Pack Blu-ray/DVD
In
C COMBO MOVIES Disney Lady
Main (Downtown)
Garden Level, Children's COMBO Pack Blu-ray/DVD
Out (Due: 2/4/2020)
C COMBO MOVIES Disney Lady
Main (Downtown)
Garden Level, Children's COMBO Pack Blu-ray/DVD
In
C COMBO MOVIES Disney Lady
Main (Downtown)
Garden Level, Children's COMBO Pack Blu-ray/DVD
In
C COMBO MOVIES Disney Lady
Ballentine
Children's Blu-ray
Out (Due: 2/25/2020)
C COMBO MOVIES Disney Lady
Ballentine
Children's COMBO Pack Blu-ray/DVD
Out (Due: 2/24/2020)
C COMBO MOVIES Disney Lady
Ballentine
Children's COMBO Pack Blu-ray/DVD
Out (Due: 2/26/2020)
C COMBO MOVIES Disney Lady
Cooper (Forest Acres)
Children's COMBO Pack Blu-ray/DVD
Out (Due: 2/25/2020)
C COMBO MOVIES Disney Lady
North Main
Children's Blu-ray
Transit
C COMBO MOVIES Disney Lady
North Main
Children's COMBO Pack Blu-ray/DVD
Out (Due: 2/19/2020)
C COMBO MOVIES Disney Lady
Northeast
Children's Blu-ray
In
C COMBO MOVIES Disney Lady
Sandhills
Children's Blu-ray
Out (Due: 2/26/2020)
C COMBO MOVIES Disney Lady
Sandhills
Children's COMBO Pack Blu-ray/DVD
In
C COMBO MOVIES Disney Lady
St. Andrews
Children's COMBO Pack Blu-ray/DVD
In
C COMBO MOVIES Disney Lady
St. Andrews
Children's COMBO Pack Blu-ray/DVD
Out (Due: 2/24/2020)
C COMBO MOVIES Disney Lady
Southeast
Children's Blu-ray
In
C COMBO MOVIES Disney Lady
Southeast
Children's COMBO Pack Blu-ray/DVD
In
C COMBO MOVIES Disney Lady
Southeast
Children's COMBO Pack Blu-ray/DVD
In
C COMBO MOVIES Disney Lady
Southeast
Children's COMBO Pack Blu-ray/DVD
In
C COMBO MOVIES Disney Lady
Wheatley (Shandon)
Children's Blu-ray
Out (Due: 3/2/2020)
C COMBO MOVIES Disney Lady
Wheatley (Shandon)
Children's COMBO Pack Blu-ray/DVD
In
C COMBO MOVIES Disney Lady
Lower Richland
Children's COMBO Pack Blu-ray/DVD
Out (Due: 2/1/2020)