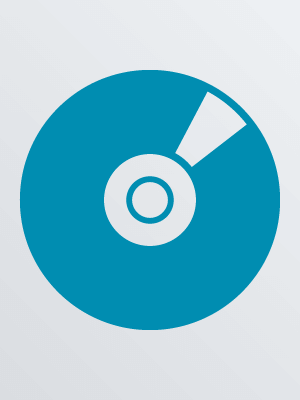 [United States] : Disney, 2017.
Description:
1 videodisc (107 min.) : sd., col. ; 4 3/4 in.
A mythic adventure set around 2,000 years ago across a series of islands in the South Pacific. The film follows the journey of a spirited teenager named Moana as she meets the once-mighty demi-god Maui, and together they traverse the open ocean, encountering enormous fiery creatures and impossible odds.
Target Audience:
Rating: PG; for peril, some scary images and brief thematic elements.
Availability
Call Number
Location
Shelf Location
Status
C COMBO MOVIES Disney Moana
Main (Downtown)
Garden Level, Children's COMBO Pack Blu-ray/DVD
In
C COMBO MOVIES Disney Moana
Main (Downtown)
Garden Level, Children's COMBO Pack Blu-ray/DVD
In
C COMBO MOVIES Disney Moana
Main (Downtown)
Garden Level, Children's COMBO Pack Blu-ray/DVD
Out (Due: 2/23/2020)
C COMBO MOVIES Disney Moana
Main (Downtown)
Garden Level, Children's COMBO Pack Blu-ray/DVD
In
C COMBO MOVIES Disney Moana
Ballentine
Children's COMBO Pack Blu-ray/DVD
In
C COMBO MOVIES Disney
Blythewood
Children's COMBO Pack Blu-ray/DVD
Out (Due: 3/2/2020)
C COMBO MOVIES Disney Moana
Northeast
Children's COMBO Pack Blu-ray/DVD
Out (Due: 2/28/2020)
C COMBO MOVIES Disney Moana
Sandhills
Children's COMBO Pack Blu-ray/DVD
Out (Due: 2/27/2020)
C COMBO MOVIES Disney Moana
Sandhills
Children's COMBO Pack Blu-ray/DVD
Out (Due: 2/26/2020)
C COMBO MOVIES Disney Moana
Southeast
Children's COMBO Pack Blu-ray/DVD
Out (Due: 3/2/2020)
C COMBO MOVIES Disney Moana
Southeast
Children's COMBO Pack Blu-ray/DVD
Out (Due: 2/24/2020)
C COMBO MOVIES Disney Moana
Southeast
Children's COMBO Pack Blu-ray/DVD
Out (Due: 2/22/2020)
CCOMBO MOVIES Disney Moana
Southeast
Children's COMBO Pack Blu-ray/DVD
Out (Due: 3/1/2020)
COMBO MOVIES Disney Moana
Southeast
COMBO Pack Blu-ray/DVD
Out (Due: 1/29/2020)
C COMBO MOVIES Disney Moana
Lower Richland
Children's COMBO Pack Blu-ray/DVD
In