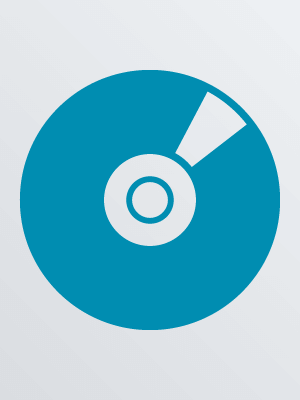 Tyler Perry's A Madea Family Funeral
Santa Monica, CA : Lionsgate, [2019]
Edition:
[English/Spanish version]
Description:
1 videodisc (109 min.) : sound, color ; 4 3/4 in.
Tyler Perry revives his signature character, the tough and vindictive Madea Simmons, for her final film performance in this comedy to die for! Madea and her family head out to a family reunion, but the trip becomes a nightmare when the party suddenly turns into a funeral and threatens to reveal sordid family secrets. Only Madea can bring the entire family together and save the day in her own special way.
Other Authors:
Perry, Tyler, film producer, film director, screenwriter, actor.
Davis, Cassi, 1964- actor.
Lovely, Patrice, actor.
Tyson, Mike, 1966- actor.
Lions Gate Home Entertainment, publisher.
Target Audience:
Rating: PG-13; for crude sexual content, language, and drug references throughout.
Availability
Call Number
Location
Shelf Location
Status
COMBO AF AM Madea
Ballentine
COMBO Pack Blu-ray/DVD
Held
COMBO AF AM Madea
Edgewood
COMBO Pack Blu-ray/DVD
Out (Due: 5/1/2020)
COMBO AF AM Madea
North Main
COMBO Pack Blu-ray/DVD
Out (Due: 5/1/2020)
COMBO AF AM Madea
North Main
COMBO Pack Blu-ray/DVD
Held
COMBO AF AM Madea
North Main
COMBO Pack Blu-ray/DVD
Out (Due: 5/1/2020)
COMBO AF AM Tyler
Northeast
New, COMBO Pack Blu-ray/DVD
Out (Due: 5/1/2020)
COMBO AF AM Madea
St. Andrews
COMBO Pack Blu-ray/DVD
Out (Due: 5/1/2020)
COMBO AF AM Madea
St. Andrews
COMBO Pack Blu-ray/DVD
Out (Due: 5/1/2020)
COMBO AF AM Madea
Southeast
COMBO Pack Blu-ray/DVD
Out (Due: 5/1/2020)
COMBO AF AM Madea
Southeast
COMBO Pack Blu-ray/DVD
Out (Due: 5/1/2020)
COMBO AF AM Tyler
Southeast
New, COMBO Pack Blu-ray/DVD
In
COMBO AF AM Tyler
Southeast
New, COMBO Pack Blu-ray/DVD
In
COMBO AF AM Tyler
Southeast
New, COMBO Pack Blu-ray/DVD
Out (Due: 3/5/2020)