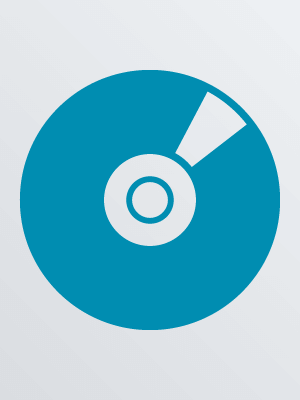 [United States] : STX Entertainment, [2019]
Description:
1 videodisc (133 min.) : sound, color ; 4 3/4 in.
Based on a true story, the film centers on the unlikely relationship between Ann Atwater, an outspoken civil rights activist, and C.P. Ellis, a local Ku Klux Klan leader who reluctantly co-chaired a community summit, battling over the desegregation of schools in Durham, North Carolina during the racially-charged summer of 1971. The incredible events that unfolded would change Durham and the lives of Atwater and Ellis forever.
Other Authors:
Bentley, Wes, 1978- actor.
Bissell, Robin, 1968- screenwriter, film director.
Strong, Danny, 1974- fill producer.
Rockwell, Sam, actor.
Henson, Taraji P., actor.
STX Entertainment, publisher.
Target Audience:
Rating: PG-13; for thematic material, racial epithets, some violence and a suggestive reference.
Availability
Call Number
Location
Shelf Location
Status
COMBO DRAMA Best
Main (Downtown)
First Level, COMBO Pack Blu-ray/DVD
Out (Due: 5/1/2020)
COMBO DRAMA Best
Main (Downtown)
First Level, COMBO Pack Blu-ray/DVD
Out (Due: 5/1/2020)
COMBO DRAMA Best
Main (Downtown)
First Level, COMBO Pack Blu-ray/DVD
Out (Due: 5/1/2020)
COMBO DRAMA Best
Main (Downtown)
First Level, COMBO Pack Blu-ray/DVD
Out (Due: 5/1/2020)
COMBO DRAMA Best
Main (Downtown)
First Level, COMBO Pack Blu-ray/DVD
In
COMBO DRAMA Best
Main (Downtown)
New - First Level, COMBO Pack Blu-ray/DVD
In
COMBO DRAMA Best
Main (Downtown)
New - First Level, COMBO Pack Blu-ray/DVD
Out (Due: 5/1/2020)
COMBO DRAMA Best
Main (Downtown)
New - First Level, COMBO Pack Blu-ray/DVD
Out (Due: 3/9/2020)
COMBO DRAMA Best
Main (Downtown)
First Level, COMBO Pack Blu-ray/DVD
Out (Due: 5/1/2020)
COMBO DRAMA Best
Blythewood
COMBO Pack Blu-ray/DVD
Transit Request
COMBO DRAMA Best
Eastover
COMBO Pack Blu-ray/DVD
In
COMBO DRAMA Best
Eastover
COMBO Pack Blu-ray/DVD
In
COMBO DRAMA Best
Edgewood
COMBO Pack Blu-ray/DVD
In
COMBO DRAMA Best
North Main
COMBO Pack Blu-ray/DVD
In
COMBO DRAMA Best
Northeast
New, COMBO Pack Blu-ray/DVD
Out (Due: 5/1/2020)
COMBO DRAMA Best
Northeast
New, COMBO Pack Blu-ray/DVD
Out (Due: 5/1/2020)
COMBO DRAMA Best
St. Andrews
New, COMBO Pack Blu-ray/DVD
Out (Due: 5/1/2020)
COMBO DRAMA Best
St. Andrews
New, COMBO Pack Blu-ray/DVD
Out (Due: 5/1/2020)
COMBO DRAMA Best
Southeast
New, COMBO Pack Blu-ray/DVD
Transit
COMBO DRAMA Best
Southeast
New, COMBO Pack Blu-ray/DVD
Out (Due: 5/1/2020)
COMBO DRAMA Best
Wheatley (Shandon)
COMBO Pack Blu-ray/DVD
In
COMBO DRAMA Best
Lower Richland
COMBO Pack Blu-ray/DVD
In