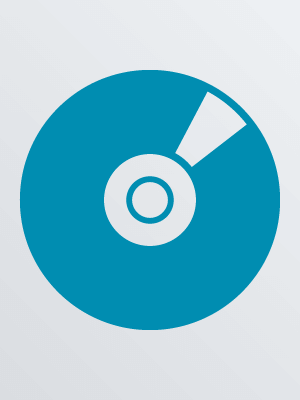 Universal City, CA : Universal Pictures Home Entertainment, [2019]
Edition:
[English/French/Spanish version]
Description:
1 videodisc (109 min.) : sound, color ; 4 3/4 in.
Jordan is a take-no-prisoners mogul who torments her long-suffering assistant and employees daily. She soon faces an unexpected threat to her personal life and career when she magically transforms into a thirteen-year-old version of herself.
Other Authors:
Packer, Will, film producer.
Barris, Kenya, 1974- film producer.
Lopez, James, film producer.
Oliver, Tracy, screenwriter.
Chism, Tina Gordon, film director, screenwriter.
Hartley, Justin, 1977- actor.
Hall, Regina, actor.
Martin, Marsai, 2004- actor.
Rae, Issa, actor.
Universal Pictures Corporation, presenter.
Legendary Pictures, presenter.
Wan mei shi jie (Beijing) ying shi wen hua you xian gong si, presenter.
Universal Pictures Home Entertainment (Firm), publisher.
Target Audience:
Rating: PG-13; for some suggestive content.
Availability
Call Number
Location
Shelf Location
Status
COMBO COMEDY Little
Main (Downtown)
Display - First Level, COMBO Pack Blu-ray/DVD
Out (Due: 5/1/2020)
COMBO COMEDY Little
Main (Downtown)
First Level, COMBO Pack Blu-ray/DVD
Out (Due: 3/10/2020)
COMBO COMEDY Little
Main (Downtown)
New - First Level, COMBO Pack Blu-ray/DVD
Transit
COMBO COMEDY Little
Main (Downtown)
New - First Level, COMBO Pack Blu-ray/DVD
Out (Due: 5/1/2020)
COMBO COMEDY Little
Main (Downtown)
New - First Level, COMBO Pack Blu-ray/DVD
Out (Due: 5/1/2020)
COMBO COMEDY Little
Main (Downtown)
New - First Level, COMBO Pack Blu-ray/DVD
Out (Due: 5/1/2020)
COMBO COMEDY Little
Eastover
COMBO Pack Blu-ray/DVD
In
COMBO COMEDY Little
Edgewood
COMBO Pack Blu-ray/DVD
Out (Due: 5/1/2020)
COMBO COMEDY Little
North Main
COMBO Pack Blu-ray/DVD
Transit
COMBO COMEDY Little
Northeast
New, COMBO Pack Blu-ray/DVD
Out (Due: 5/1/2020)
COMBO COMEDY Little
St. Andrews
COMBO Pack Blu-ray/DVD
Out (Due: 5/1/2020)
COMBO COMEDY Little
St. Andrews
COMBO Pack Blu-ray/DVD
In
COMBO COMEDY Little
Southeast
COMBO Pack Blu-ray/DVD
Out (Due: 3/5/2020)
COMBO COMEDY Little
Southeast
New, COMBO Pack Blu-ray/DVD
In
COMBO COMEDY Little
Southeast
New, COMBO Pack Blu-ray/DVD
Out (Due: 5/1/2020)