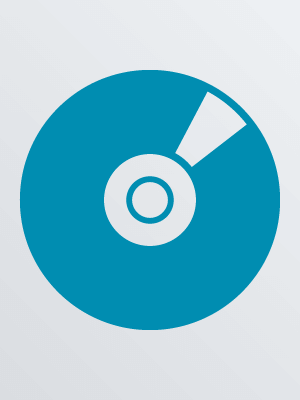 Hollywood, CA : Paramount, [2019]
Edition:
[English/French/Portuguese/Spanish version]
Description:
1 videodisc (approximately 100 min.) : sound, color ; 4 3/4 in.
Louis Creed and his wife Rachel relocate with their two young children from Boston to rural Maine. The couple soon discovers a mysterious burial ground hidden deep in the woods near their new home. When tragedy strikes, Louis turns to his neighbor Jud Crandall, setting off a perilous of events that unleashes an unspeakable evil with horrific consequences.
Other Authors:
Kölsch, Kevin, film director.
Widmyer, Dennis, film director.
Di Bonaventura, Lorenzo, film producer.
Vahradian, Mark, film producer.
Schneider, Steven Jay, 1974- film producer.
Buhler, Jeff, 1967- screenwriter.
Clarke, Jason, 1969- actor.
Lithgow, John, 1945- actor.
Seimetz, Amy, actor.
Levine, Alyssa Brooke, actor.
Motion picture adaptation of (work): King, Stephen, 1947- Pet sematary.
Paramount Pictures Corporation, presenter.
Di Bonaventura Pictures, presenter.
Paramount Home Entertainment (Firm), publisher.
Target Audience:
Rating: R; for horror violence, bloody images, and some language.
Availability
Call Number
Location
Shelf Location
Status
COMBO HORROR Pet
Main (Downtown)
First Level, COMBO Pack Blu-ray/DVD
In
COMBO HORROR Pet
Main (Downtown)
First Level, COMBO Pack Blu-ray/DVD
Out (Due: 1/22/2020)
COMBO HORROR Pet
Main (Downtown)
New - First Level, COMBO Pack Blu-ray/DVD
Out (Due: 1/16/2020)
COMBO HORROR Pet
Main (Downtown)
New - First Level, COMBO Pack Blu-ray/DVD
Out (Due: 1/23/2020)
COMBO HORROR Pet
Main (Downtown)
New - First Level, COMBO Pack Blu-ray/DVD
Out (Due: 1/15/2020)
COMBO HORROR Pet
Main (Downtown)
New - First Level, COMBO Pack Blu-ray/DVD
Held
COMBO HORROR Pet
Main (Downtown)
COMBO Pack Blu-ray/DVD
Out (Due: 1/21/2020)
COMBO HORROR Pet
Blythewood
COMBO Pack Blu-ray/DVD
Out (Due: 1/25/2020)
COMBO HORROR Pet
Cooper (Forest Acres)
COMBO Pack Blu-ray/DVD
Out (Due: 1/21/2020)
COMBO HORROR Pet
Eastover
COMBO Pack Blu-ray/DVD
Out (Due: 1/13/2020)
COMBO HORROR Pet
North Main
COMBO Pack Blu-ray/DVD
Out (Due: 1/25/2020)
COMBO HORROR Pet
North Main
COMBO Pack Blu-ray/DVD
Out (Due: 1/22/2020)
COMBO HORROR Pet
Northeast
New, COMBO Pack Blu-ray/DVD
Out (Due: 1/17/2020)
COMBO HORROR Pet
Northeast
New, COMBO Pack Blu-ray/DVD
Out (Due: 1/13/2020)
COMBO HORROR Pet
St. Andrews
New, COMBO Pack Blu-ray/DVD
Out (Due: 1/14/2020)
COMBO HORROR Pet
St. Andrews
COMBO Pack Blu-ray/DVD
Out (Due: 1/25/2020)
COMBO HORROR Pet
St. Andrews
COMBO Pack Blu-ray/DVD
Out (Due: 1/11/2020)
COMBO HORROR Pet
Southeast
New, COMBO Pack Blu-ray/DVD
Out (Due: 1/24/2020)
COMBO HORROR Pet
Lower Richland
COMBO Pack Blu-ray/DVD
Out (Due: 1/27/2020)