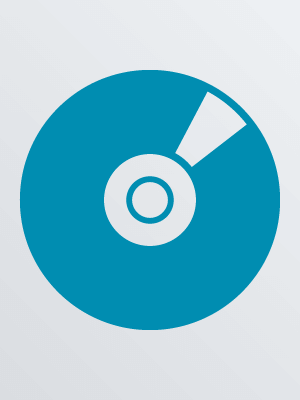 Burbank, CA : Warner Bros. Home Entertainment, [2019]
Edition:
[English/French/Portuguese/Spanish version]
Description:
1 videodisc (132 min.) : sound, color ; 4 3/4 in.
Everybody has a superhero inside of them; it just takes a bit of magic to bring it out. In Billy Batson's case, by shouting out one word, this streetwise fourteen-year-old foster kid can turn into an adult superhero, courtesy of an ancient wizard. Still a kid at heart, inside a ripped, godlike body, he revels in this adult version of himself by doing what any teen would do with superpowers: have fun with them! But he'll need to master these powers quickly to fight the deadly forces of evil.
Other Authors:
Safran, Peter, 1965- film producer.
Gayden, Henry, screenwriter.
Sandberg, David F., 1981- film director.
Levi, Zachary, 1980- actor.
Hounsou, Djimon, 1964- actor.
Strong, Mark, 1963- actor.
Good, Meagan, 1981- actor.
New Line Cinema Corporation, presenter.
Warner Bros. Home Entertainment (Firm), publisher.
Target Audience:
Rating: PG-13; for intense sequences of action, language, and suggestive material.
Availability
Call Number
Location
Shelf Location
Status
COMBO ACTION Shazam
Main (Downtown)
First Level, COMBO Pack Blu-ray/DVD
Out (Due: 2/27/2020)
COMBO ACTION Shazam
Main (Downtown)
First Level, COMBO Pack Blu-ray/DVD
Held
COMBO ACTION Shazam
Main (Downtown)
New - First Level, COMBO Pack Blu-ray/DVD
Out (Due: 2/28/2020)
COMBO ACTION Shazam
Main (Downtown)
New - First Level, COMBO Pack Blu-ray/DVD
Out (Due: 2/29/2020)
COMBO ACTION Shazam
Main (Downtown)
New - First Level, COMBO Pack Blu-ray/DVD
Out (Due: 2/29/2020)
COMBO ACTION Shazam
Main (Downtown)
New - First Level, COMBO Pack Blu-ray/DVD
Out (Due: 3/1/2020)
COMBO ACTION Shazam
Main (Downtown)
New - First Level, COMBO Pack Blu-ray/DVD
Transit
COMBO ACTION Shazam
Main (Downtown)
New - First Level, COMBO Pack Blu-ray/DVD
Out (Due: 2/26/2020)
COMBO ACTION Shazam
Ballentine
COMBO Pack Blu-ray/DVD
Out (Due: 2/27/2020)
COMBO ACTION Shazam
Blythewood
COMBO Pack Blu-ray/DVD
Out (Due: 2/26/2020)
COMBO ACTION Shazam
Eastover
COMBO Pack Blu-ray/DVD
Out (Due: 2/20/2020)
COMBO ACTION Shazam
Edgewood
COMBO Pack Blu-ray/DVD
Out (Due: 2/21/2020)
COMBO ACTION Shazam
North Main
COMBO Pack Blu-ray/DVD
Out (Due: 2/28/2020)
COMBO ACTION Shazam
Northeast
New, COMBO Pack Blu-ray/DVD
Out (Due: 2/12/2020)
COMBO ACTION Shazam
Northeast
New, COMBO Pack Blu-ray/DVD
In
COMBO ACTION Shazam
Sandhills
COMBO Pack Blu-ray/DVD
Out (Due: 2/8/2020)
COMBO ACTION Shazam
St. Andrews
New, COMBO Pack Blu-ray/DVD
In
COMBO ACTION Shazam
St. Andrews
New, COMBO Pack Blu-ray/DVD
Out (Due: 3/1/2020)
COMBO ACTION Shazam
Southeast
New, COMBO Pack Blu-ray/DVD
Out (Due: 2/25/2020)
COMBO ACTION Shazam
Southeast
New, COMBO Pack Blu-ray/DVD
Out (Due: 2/24/2020)
COMBO ACTION Shazam
Southeast
COMBO Pack Blu-ray/DVD
Out (Due: 2/22/2020)
COMBO ACTION Shazam
Southeast
COMBO Pack Blu-ray/DVD
Transit Request
COMBO ACTION Shazam
Wheatley (Shandon)
COMBO Pack Blu-ray/DVD
In