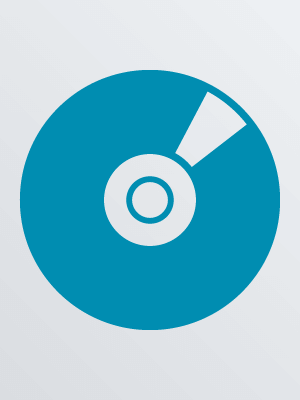 Santa Monica, CA : Lionsgate, [2019]
Edition:
[English/French/Spanish version]
Description:
1 videodisc (approximately 121 min.) : sound, color ; 4 3/4 in.
The legendary half-demon superhero is called to the countryside to battle a trio of rampaging giants. There he discovers the Blood Queen, Nimue, a resurrected ancient sorceress thirsting to avenge a past betrayal. Suddenly caught in a clash between the supernatural and the human, Hellboy is now hellbent on stopping Nimue without triggering the end of the world.
Other Authors:
O'Toole, Matt, film producer.
Weldon, Les, film producer.
Lerner, Yariv, film producer.
Cosby, Andrew (Television writer), screenwriter.
Marshall, Neil, 1970- film director.
Harbour, David, 1975- actor.
McShane, Ian, 1942- actor.
Jovovich, Milla, actor.
Kim, Daniel Dae, 1968- actor.
Millennium Media (Firm), presenter.
Lions Gate Home Entertainment, publisher.
Target Audience:
Rating: R; for strong bloody violence and gore throughout, and language.
Availability
Call Number
Location
Shelf Location
Status
COMBO ACTION Hellboy
Main (Downtown)
First Level, COMBO Pack Blu-ray/DVD
In
COMBO SCI-FI Hellboy
Main (Downtown)
New - First Level, COMBO Pack Blu-ray/DVD
Out (Due: 3/1/2020)
COMBO SCI-FI Hellboy
Main (Downtown)
New - First Level, COMBO Pack Blu-ray/DVD
Out (Due: 3/2/2020)
COMBO SCI-FI Hellboy
Main (Downtown)
New - First Level, COMBO Pack Blu-ray/DVD
Out (Due: 2/29/2020)
COMBO SCI-FI Hellboy
Main (Downtown)
New - First Level, COMBO Pack Blu-ray/DVD
In
COMBO SCI-FI Hellboy
Main (Downtown)
New - First Level, COMBO Pack Blu-ray/DVD
In
COMBO ACTION Hellboy
Ballentine
COMBO Pack Blu-ray/DVD
Out (Due: 3/2/2020)
COMBO ACTION Hellboy
Ballentine
COMBO Pack Blu-ray/DVD
Out (Due: 3/2/2020)
COMBO ACTION Hellboy
Blythewood
COMBO Pack Blu-ray/DVD
Out (Due: 3/2/2020)
COMBO ACTION Hellboy
North Main
COMBO Pack Blu-ray/DVD
Out (Due: 2/25/2020)
COMBO SCI-FI Hellboy
Northeast
New, COMBO Pack Blu-ray/DVD
Out (Due: 3/2/2020)
COMBO SCI-FI Hellboy
Northeast
New, COMBO Pack Blu-ray/DVD
Out (Due: 2/12/2020)
COMBO ACTION Hellboy
Sandhills
COMBO Pack Blu-ray/DVD
In
COMBO ACTION Hellboy
Sandhills
COMBO Pack Blu-ray/DVD
In
COMBO SCI-FI Hellboy
St. Andrews
New, COMBO Pack Blu-ray/DVD
In
COMBO ACTION Hellboy
Southeast
COMBO Pack Blu-ray/DVD
Out (Due: 2/29/2020)
COMBO SCI-FI Hellboy
Southeast
New, COMBO Pack Blu-ray/DVD
Out (Due: 1/31/2020)
COMBO SCI-FI Hellboy
Southeast
New, COMBO Pack Blu-ray/DVD
Out (Due: 3/11/2020)
COMBO ACTION Hellboy
Lower Richland
COMBO Pack Blu-ray/DVD
In
COMBO ACTION Hellboy
Lower Richland
COMBO Pack Blu-ray/DVD
In