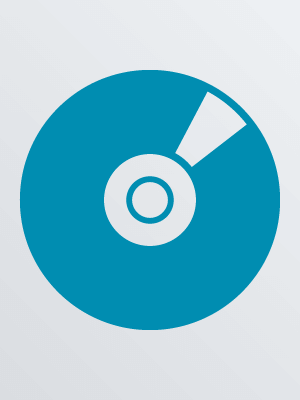 Battle Angel
Beverly Hills, CA : 20th Century Fox Home Entertainment, [2019]
Edition:
Widescreen edition ; Blu-ray only
Description:
1 videodiscs (122 min.) : sound, color ; 4 3/4 in.
When Alita awakens with no memory in a future world she does not recognize, she is taken in by Ido, a compassionate doctor who realizes that somewhere in this abandoned cyborg shell is the heart and soul of a young woman. Doctor Ido tries to shield Alita from her mysterious history while her street-smart new friend Hugo offers instead to help trigger her memories. But when the deadly and corrupt forces that run the city come after Alita, she discovers a clue to her past.
Other Authors:
Cameron, James, 1954- film producer, screenwriter.
Landau, Jon, 1960- film producer.
Kalogridis, Laeta, screenwriter.
Rodriguez, Robert, 1968- film director.
Salazar Arenas, Rosa, actor.
Ali, Mahershala, 1974- actor.
Connelly, Jennifer, actor.
Rodriguez, Michelle, actor.
Waltz, Christoph, 1956- actor.
Skrein, Ed, 1983- actor.
Haley, Jackie Earle, 1961- actor.
Target Audience:
MPAA rating: PG-13 CHV rating: 14A.
Availability
Call Number
Location
Shelf Location
Status
COMBO ACTION Alita
Main (Downtown)
First Level, COMBO Pack Blu-ray/DVD
Held
COMBO SCI-FI Alita
Main (Downtown)
New - First Level, COMBO Pack Blu-ray/DVD
Out (Due: 5/1/2020)
COMBO SCI-FI Alita
Main (Downtown)
New - First Level, COMBO Pack Blu-ray/DVD
Out (Due: 5/1/2020)
COMBO SCI-FI Alita
Main (Downtown)
New - First Level, COMBO Pack Blu-ray/DVD
Out (Due: 5/1/2020)
COMBO SCI-FI Alita
Main (Downtown)
New - First Level, COMBO Pack Blu-ray/DVD
Out (Due: 2/25/2020)
COMBO ACTION Alita
Blythewood
COMBO Pack Blu-ray/DVD
Out (Due: 5/1/2020)
COMBO ACTION Alita
Cooper (Forest Acres)
COMBO Pack Blu-ray/DVD
Held
COMBO ACTION Alita
Edgewood
COMBO Pack Blu-ray/DVD
Out (Due: 5/1/2020)
COMBO ACTION Alita
North Main
COMBO Pack Blu-ray/DVD
Out (Due: 3/2/2020)
COMBO SCI-FI Alita
Northeast
New, COMBO Pack Blu-ray/DVD
Transit
COMBO ACTION Alita
Sandhills
COMBO Pack Blu-ray/DVD
Out (Due: 5/1/2020)
COMBO ACTION Alita
St. Andrews
COMBO Pack Blu-ray/DVD
In
COMBO SCI-FI Alita
St. Andrews
New, COMBO Pack Blu-ray/DVD
In
COMBO SCI-FI Alita
St. Andrews
New, COMBO Pack Blu-ray/DVD
Out (Due: 5/1/2020)
COMBO SCI-FI Alita
Southeast
New, COMBO Pack Blu-ray/DVD
Out (Due: 5/1/2020)
COMBO SCI-FI Alita
Southeast
New, COMBO Pack Blu-ray/DVD
Out (Due: 5/1/2020)
COMBO ACTION Alita
Wheatley (Shandon)
COMBO Pack Blu-ray/DVD
In
COMBO ACTION Alita
Lower Richland
COMBO Pack Blu-ray/DVD
Out (Due: 5/1/2020)