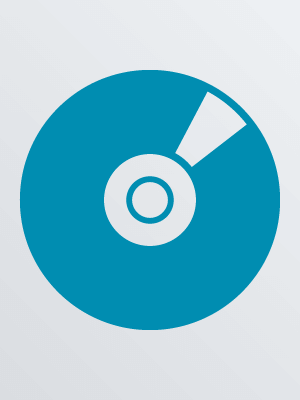 Pokémon Detective Pikachu
Burbank, CA : Warner Bros. Home Entertainment, [2019]
Description:
1 videodisc (104 min.) : sound, color ; 4 3/4 in.
The story begins when ace private eye Harry Goodman goes mysteriously missing, prompting his 21-year-old son Tim to find out what happened. Aiding in the investigation is Harry's former Pokémon partner, Detective Pikachu: a hilariously wisecracking, adorable super-sleuth who is a puzzlement even to himself. Finding that they are uniquely equipped to communicate with one another, Tim and Pikachu join forces on a thrilling adventure to unravel the tangled mystery.
Other Authors:
Letterman, Rob, film director, screenwriter.
Parent, Mary, film producer.
Boyter, Cale, 1972- film producer.
Hernandez, Dan, screenwriter.
Samit, Benji, screenwriter.
Perlman, Nicole, acreenwriter.
Connolly, Derek, screenwriter.
Reynolds, Ryan, actor.
Waterhouse, Suki, 1992- actor.
Newton, Kathryn, 1997- actor.
Smith, Justice, 1995- actor.
Warner Bros. Pictures (1969- ), presenter.
Legendary Pictures, presenter, production company.
Warner Bros. Home Entertainment (Firm), publisher.
Target Audience:
MPAA Rating: PG; for action/peril, some rude and suggestive humor, and thematic elements.
Availability
Call Number
Location
Shelf Location
Status
COMBO FAMILY Pokemon
Main (Downtown)
First Level, Children's COMBO Pack Blu-ray/DVD
Out (Due: 3/12/2020)
COMBO FAMILY Pokemon
Main (Downtown)
First Level, Children's COMBO Pack Blu-ray/DVD
Out (Due: 3/10/2020)
COMBO FAMILY Pokemon
Main (Downtown)
First Level, Children's COMBO Pack Blu-ray/DVD
Out (Due: 3/5/2020)
COMBO FAMILY Pokemon
Main (Downtown)
First Level, COMBO Pack Blu-ray/DVD
Out (Due: 2/22/2020)
COMBO FAMILY Pokemon
Main (Downtown)
New - First Level, COMBO Pack Blu-ray/DVD
Out (Due: 5/1/2020)
COMBO FAMILY Pokemon
Main (Downtown)
First Level, COMBO Pack Blu-ray/DVD
In
COMBO FAMILY Pokemon
Ballentine
COMBO Pack Blu-ray/DVD
Out (Due: 2/19/2020)
COMBO FAMILY Pokemon
Blythewood
COMBO Pack Blu-ray/DVD
Out (Due: 3/11/2020)
COMBO FAMILY Pokemon
Cooper (Forest Acres)
COMBO Pack Blu-ray/DVD
Out (Due: 5/1/2020)
COMBO FAMILY Pokemon
Edgewood
COMBO Pack Blu-ray/DVD
In
COMBO FAMILY Pokemon
North Main
COMBO Pack Blu-ray/DVD
In
CCOMBO MOVIES Pokemon
Northeast
New, Children's COMBO Pack Blu-ray/DVD
In
COMBO FAMILY Pokemon
Northeast
COMBO Pack Blu-ray/DVD
In
COMBO FAMILY Pokemon
St. Andrews
COMBO Pack Blu-ray/DVD
Out (Due: 5/1/2020)
COMBO FAMILY Pokemon
Southeast
COMBO Pack Blu-ray/DVD
In
COMBO FAMILY Pokemon
Southeast
COMBO Pack Blu-ray/DVD
Out (Due: 3/5/2020)
COMBO FAMILY Pokemon
Southeast
COMBO Pack Blu-ray/DVD
Out (Due: 5/1/2020)
COMBO FAMILY Pokemon
Wheatley (Shandon)
COMBO Pack Blu-ray/DVD
In
COMBO FAMILY Pokemon
Lower Richland
COMBO Pack Blu-ray/DVD
Out (Due: 5/1/2020)