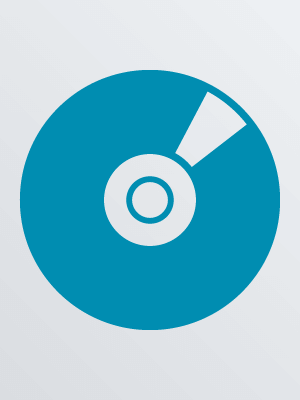 Hollywood, CA : Paramount, [2019]
Edition:
[English, French, Portuguese or Spanish dialogue version].
Description:
1 videodisc (121 min.) : sound, color ; 4 3/4 in.
An epic musical fantasy about the uncensored human story of Sir Elton John's breakthrough years.
Other Authors:
Vaughn, Matthew, 1971- film producer.
Furnish, David, film producer.
Bohling, Adam, film producer.
Reid, David, 1963- film producer.
Hall, Lee, screenwriter.
Fletcher, Dexter, 1966- film director.
Howard, Bryce Dallas, 1981- actor.
Madden, Richard, 1986- actor.
Egerton, Taron, 1989- actor.
Graham, Stephen, 1973- actor.
New Republic Pictures (Firm), presenter.
Paramount Pictures Corporation, presenter, publisher.
Target Audience:
Rating: R; for language throughout, some drug use and sexual content.
Availability
Call Number
Location
Shelf Location
Status
COMBO DRAMA Rocketman
Main (Downtown)
First Level, COMBO Pack Blu-ray/DVD
In
COMBO DRAMA Rocketman
Main (Downtown)
First Level, COMBO Pack Blu-ray/DVD
Out (Due: 5/1/2020)
COMBO DRAMA Rocketman
Main (Downtown)
New - First Level, COMBO Pack Blu-ray/DVD
Out (Due: 5/1/2020)
COMBO DRAMA Rocketman
Main (Downtown)
New - First Level, COMBO Pack Blu-ray/DVD
Out (Due: 5/1/2020)
COMBO DRAMA Rocketman
Main (Downtown)
New - First Level, COMBO Pack Blu-ray/DVD
Out (Due: 5/1/2020)
COMBO DRAMA Rocketman
Main (Downtown)
New - First Level, COMBO Pack Blu-ray/DVD
Out (Due: 5/1/2020)
COMBO DRAMA Rocketman
Main (Downtown)
New - First Level, COMBO Pack Blu-ray/DVD
Transit
COMBO DRAMA Rocketman
Main (Downtown)
New - First Level, COMBO Pack Blu-ray/DVD
Out (Due: 5/1/2020)
COMBO DRAMA Rocketman
Main (Downtown)
New - First Level, COMBO Pack Blu-ray/DVD
Out (Due: 5/1/2020)
COMBO DRAMA Rocketman
Main (Downtown)
First Level, COMBO Pack Blu-ray/DVD
Out (Due: 5/1/2020)
COMBO DRAMA Rocketman
Blythewood
COMBO Pack Blu-ray/DVD
Transit
COMBO DRAMA Rocketman
Blythewood
COMBO Pack Blu-ray/DVD
Out (Due: 5/1/2020)
COMBO DRAMA Rocketman
Cooper (Forest Acres)
COMBO Pack Blu-ray/DVD
Out (Due: 5/1/2020)
COMBO DRAMA Rocketman
Eastover
COMBO Pack Blu-ray/DVD
In
COMBO DRAMA Rocketman
Edgewood
COMBO Pack Blu-ray/DVD
Out (Due: 3/4/2020)
COMBO DRAMA Rocketman
Northeast
New, COMBO Pack Blu-ray/DVD
Out (Due: 5/1/2020)
COMBO DRAMA Rocketman
Sandhills
COMBO Pack Blu-ray/DVD
Out (Due: 5/1/2020)
COMBO DRAMA Rocketman
St. Andrews
COMBO Pack Blu-ray/DVD
Out (Due: 3/7/2020)
COMBO DRAMA Rocketman
St. Andrews
New, COMBO Pack Blu-ray/DVD
Out (Due: 5/1/2020)
COMBO DRAMA Rocketman
St. Andrews
New, COMBO Pack Blu-ray/DVD
Out (Due: 2/17/2020)
COMBO DRAMA Rocketman
Southeast
New, COMBO Pack Blu-ray/DVD
Out (Due: 5/1/2020)
COMBO DRAMA Rocketman
Wheatley (Shandon)
COMBO Pack Blu-ray/DVD
Transit
COMBO DRAMA Rocketman
Lower Richland
COMBO Pack Blu-ray/DVD
In