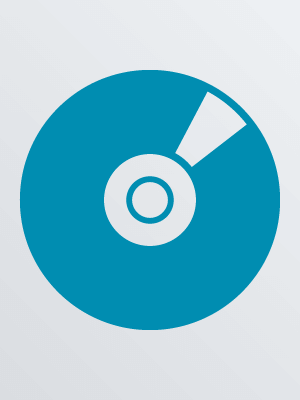 The Secret Life of Pets 2
Universal City, CA : Universal Pictures Home Entertainment, [2019]
Edition:
[English/French/Spanish dialogue version]
Description:
1 videodisc (86 min.) : sound, color ; 4 3/4 in.
Terrier Max is coping with some major life changes. His owner is now married and has a toddler, Liam. Max is so worried about protecting the boy that he develops a nervous tic. On a family trip to a farm, Max and Duke encounter many creatures who elevates Max's anxiety. Luckily, Max gets some guidance from veteran farm dog Rooster, who pushes Max to ditch his neuroses, find his inner alpha, and give Liam a little more freedom. Can Max and the gang find the courage to face their biggest fears?
Other Authors:
Meledandri, Chris, film producer.
Healy, Janet, film producer.
Lynch, Brian, 1974- screenwriter.
Renaud, Chris, film director.
Oswalt, Patton, 1969- voice actor.
Hart, Kevin, 1979- voice actor.
Slate, Jenny, 1982- voice actor.
Ford, Harrison, 1942- voice actor.
Universal Pictures Corporation, presenter.
Universal Pictures Home Entertainment (Firm), publisher.
Target Audience:
Rating: PG; for some action and rude humor.
Availability
Call Number
Location
Shelf Location
Status
C COMBO MOVIES Secret
Main (Downtown)
Garden Level, Children's Blu-ray
Out (Due: 2/25/2020)
CCOMBO MOVIES Secret
Main (Downtown)
New - First Level, Children's COMBO Pack Blu-ray/DVD
Out (Due: 2/20/2020)
CCOMBO MOVIES Secret
Main (Downtown)
New - First Level, Children's COMBO Pack Blu-ray/DVD
Out (Due: 5/1/2020)
CCOMBO MOVIES Secret
Main (Downtown)
New - First Level, Children's COMBO Pack Blu-ray/DVD
In
CCOMBO MOVIES Secret
Main (Downtown)
New - First Level, Children's COMBO Pack Blu-ray/DVD
Transit
CCOMBO MOVIES Secret
Main (Downtown)
New - First Level, Children's COMBO Pack Blu-ray/DVD
In
CCOMBO MOVIES Secret
Main (Downtown)
New - First Level, Children's COMBO Pack Blu-ray/DVD
Out (Due: 5/1/2020)
CCOMBO MOVIES Secret
Main (Downtown)
New - First Level, Children's COMBO Pack Blu-ray/DVD
Out (Due: 5/1/2020)
C COMBO MOVIES Secret
Ballentine
Children's Blu-ray
Out (Due: 5/1/2020)
C COMBO MOVIES Secret
Ballentine
Children's Blu-ray
In
C COMBO MOVIES Secret
Ballentine
Children's COMBO Pack Blu-ray/DVD
Out (Due: 5/1/2020)
C COMBO MOVIES Secret
Ballentine
Children's COMBO Pack Blu-ray/DVD
Out (Due: 5/1/2020)
C COMBO MOVIES Secret
Ballentine
Children's COMBO Pack Blu-ray/DVD
In
C COMBO MOVIES Secret
Ballentine
Children's COMBO Pack Blu-ray/DVD
Out (Due: 3/5/2020)
C COMBO MOVIES Secret
Blythewood
Children's Blu-ray
Out (Due: 3/11/2020)
C COMBO MOVIES Secret
Eastover
Children's Blu-ray
Out (Due: 5/1/2020)
C COMBO MOVIES Secret
Edgewood
Children's COMBO Pack Blu-ray/DVD
Out (Due: 5/1/2020)
C COMBO MOVIES Secret
North Main
Children's Blu-ray
Out (Due: 5/1/2020)
C COMBO MOVIES Secret
Northeast
Children's Blu-ray
In
C COMBO MOVIES Secret
Sandhills
Children's Blu-ray
Out (Due: 5/1/2020)
C COMBO MOVIES Secret
Sandhills
Children's Blu-ray
Out (Due: 2/27/2020)
C COMBO MOVIES Secret
St. Andrews
Children's COMBO Pack Blu-ray/DVD
Out (Due: 5/1/2020)
C COMBO MOVIES Secret
St. Andrews
Children's COMBO Pack Blu-ray/DVD
Out (Due: 3/8/2020)
C COMBO MOVIES Secret
Southeast
Children's Blu-ray
Out (Due: 5/1/2020)