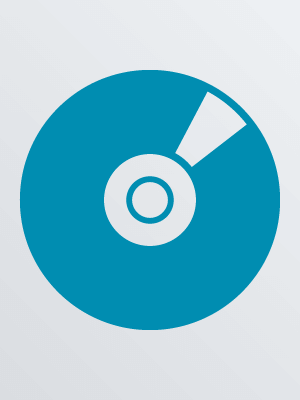 Santa Monica, CA : Summit Entertainment, [2019]
Edition:
[English/Spanish version]
Description:
1 videodisc (approximately 119 min.) : sound, color ; 4 3/4 in.
Beneath Anna Poliatova's striking beauty lies a secret that will unleash her indelible strength and skill to become one of the world's most feared government assassins.
Other Authors:
Shmuger, Marc, film producer.
Besson, Luc, film director, film producer, screenwriter.
Luss, Sasha, actor.
Mirren, Helen, actor.
Evans, Luke, 1979- actor.
Murphy, Cillian, 1976- actor.
EuropaCorp, production company.
TFI Films Production (Firm), production company.
Summit Entertainment, presenter.
Target Audience:
Rating: R; for strong violence, language, and some sexual content.
Availability
Call Number
Location
Shelf Location
Status
COMBO ACTION Anna
Main (Downtown)
First Level, COMBO Pack Blu-ray/DVD
Out (Due: 5/1/2020)
COMBO ACTION Anna
Main (Downtown)
First Level, COMBO Pack Blu-ray/DVD
In
COMBO ACTION Anna
Main (Downtown)
New - First Level, COMBO Pack Blu-ray/DVD
Out (Due: 3/9/2020)
COMBO ACTION Anna
Main (Downtown)
New - First Level, COMBO Pack Blu-ray/DVD
Out (Due: 5/1/2020)
COMBO ACTION Anna
Blythewood
COMBO Pack Blu-ray/DVD
Out (Due: 5/1/2020)
COMBO ACTION Anna
Eastover
COMBO Pack Blu-ray/DVD
Out (Due: 5/1/2020)
COMBO ACTION Anna
North Main
COMBO Pack Blu-ray/DVD
Out (Due: 5/1/2020)
COMBO ACTION Anna
Northeast
New, COMBO Pack Blu-ray/DVD
Held
COMBO ACTION Anna
St. Andrews
New, COMBO Pack Blu-ray/DVD
In
COMBO ACTION Anna
St. Andrews
COMBO Pack Blu-ray/DVD
Out (Due: 5/1/2020)
COMBO ACTION Anna
Southeast
New, COMBO Pack Blu-ray/DVD
Out (Due: 3/12/2020)
COMBO ACTION Anna
Southeast
COMBO Pack Blu-ray/DVD
Held