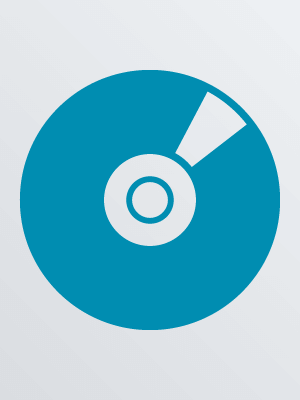 Burbank, CA : [Warner Bros. Home Entertainment], [2019]
Edition:
[English/French/Spanish version]
Description:
1 videodisc (106 min.) : sound, color ; 4 3/4 in.
Determined to keep Annabelle from wreaking more havoc, demonologists Ed and Lorraine Warren bring the possessed doll to the locked artifacts room in their home, placing her 'safely' behind sacred glass and enlisting a priest's holy blessing. But an unholy night of horror awaits as Annabelle awakens the evil spirits in the room, who all set their sights on a new target, the Warrens' ten-year-old daughter, Judy, and her friends.
Other Authors:
Wan, James, 1977- screenwriter.
Dauberman, Gary, film director, screenwriter.
Wilson, Patrick, 1973- actor.
Farmiga, Vera, actor.
Grace, McKenna, actor.
Warner Bros. Home Entertainment (Firm), publisher.
Target Audience:
Rating: R; for horror violence and terror CHV rating: 14A.
Availability
Call Number
Location
Shelf Location
Status
COMBO HORROR Annabelle
Main (Downtown)
First Level, COMBO Pack Blu-ray/DVD
Out (Due: )
COMBO HORROR Annabelle
Main (Downtown)
New - First Level, COMBO Pack Blu-ray/DVD
Out (Due: )
COMBO HORROR Annabelle
Main (Downtown)
New - First Level, COMBO Pack Blu-ray/DVD
In
COMBO HORROR Annabelle
Main (Downtown)
New - First Level, COMBO Pack Blu-ray/DVD
In
COMBO HORROR Annabelle
Blythewood
COMBO Pack Blu-ray/DVD
In
COMBO HORROR Annabelle
Blythewood
COMBO Pack Blu-ray/DVD
Out (Due: )
COMBO HORROR Annabelle
Cooper (Forest Acres)
COMBO Pack Blu-ray/DVD
In
COMBO HORROR Annabelle
North Main
COMBO Pack Blu-ray/DVD
Out (Due: )
COMBO HORROR Annabelle
North Main
COMBO Pack Blu-ray/DVD
Out (Due: )
COMBO HORROR Annabelle
Northeast
New, COMBO Pack Blu-ray/DVD
In
COMBO HORROR Annabelle
Northeast
New, COMBO Pack Blu-ray/DVD
In
COMBO HORROR Annabelle [2 disc]
Sandhills
COMBO Pack Blu-ray/DVD
In
COMBO HORROR Annabelle
St. Andrews
COMBO Pack Blu-ray/DVD
Out (Due: )
COMBO HORROR Annabelle
St. Andrews
COMBO Pack Blu-ray/DVD
Out (Due: )
COMBO HORROR Annabelle
St. Andrews
New, COMBO Pack Blu-ray/DVD
In
COMBO HORROR Annabelle
Southeast
New, COMBO Pack Blu-ray/DVD
Out (Due: )
COMBO HORROR Annabelle
Southeast
COMBO Pack Blu-ray/DVD
Out (Due: )
COMBO HORROR Annabelle
Southeast
COMBO Pack Blu-ray/DVD
Out (Due: )
COMBO HORROR Annabelle
Lower Richland
COMBO Pack Blu-ray/DVD
In